NHRC Raises The Alarm Over Baga Killings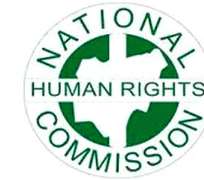 SAN FRANCISCO, April 23, (THEWILL) - The National Human Rights Commission (NHRC) has raised the alarm over the high casualty figure in the bloody clash between the military Joint Task Force (JTF) and Boko Haram members in Baga, a fishing community in Borno State.
In a statement signed on Tuesday by its Director, Public Affairs and Communications, Muhammad Ladan, the Commission called on the Federal Government to put measures in place to protect civilians in conflict areas.
It also called on the Federal Government to take immediate steps to guarantee the security and safety of all persons living in Nigeria.
"News reports from various sources indicated intense gun battle between an armed group and Joint Military Task Force leading to the death of unspecified number of persons, including some of the combatants and other innocent citizens, in Baga," statement noted.
Although the Federal Government has described the reported casualty figure as overblown, the Nigerian Red Cross put the number of death at 187.
NHRC Executive Secretary, Prof. Ben Angwe, has however called for a quick and diligent investigation that would lead to an open and transparent trial of persons behind the avoidable loss of lives and property in the town.
Describing the situation as an unfortunate development which must not be allowed to draw back the efforts being made towards restoring peace in the region, he appealed to all aggrieved persons to eschew violence and embrace dialogue which, according to him, is globally recognised as an avenue for addressing all grievances.
Angwe also reminded members of the JTF of their responsibility to be always guided by universally acceptable rules of engagements particularly as regards to proportionality in the use of force during their operations.
Maintaining that the NHRC had documented series of violations arising from violent acts in many parts of the country, the Executive Secretary stressed the need for respect for human rights and the sanctity of human life.