Oil Giant Shell Selling $10bn Of Assets- London Report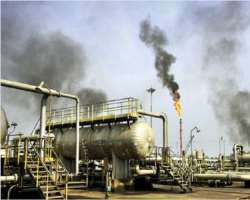 San Francisco Feb 14, (THEWILL) – Royal Dutch Shell is selling off about $10 billion dollars (6.4 billion pounds sterling) of its assets in a discreet deal, a move Peter Voser, Shell's CEO expects would strengthen the company, according to a report in the Sunday Times of London.
North Sea oilfields are among the facilities that are being offered discreetly to Shell's competitors.
Though the oil major has refused to comment on the deal, the paper has quoted sources close to the transaction, saying the company could raise more than $10 billion dollars from the sale.
Royal Dutch Shell has hired Credit Suisse to sell its $1 billion European liquefied petroleum gas (LPG) arm and a behind-the-scenes auction of petrol stations across about 17 African countries has commenced adding that first-round bids of about $500m have been lodged.
Shell is also on the verge of disposing off $5 billion dollars of onshore fields in Nigeria, an exit from Sweden, and a $1.2 billion auction of three European refineries.
Shell is currently faced with serious challenges due to a drop in production after spending over $30 billion dollars on exploration and recording a huge 75% drop in quarterly profits because of lower oil prices and company overheads.
The instability in Nigeria's Niger Delta region has also hurt the company's ability to reach production targets.
Shell employs more than 100,000 people in 100 countries and has announced about 6,000 job cuts since the summer of 2009.
|
Article source