Africa: Wildlife and Conservation Experts From Africa To Explore Anti-Poaching & Anti-Trafficking Efforts in the U.S.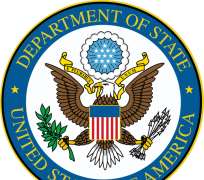 WASHINGTON, April 23, 2013/African Press Organization (APO)/ -- Media Note
Office of the Spokesperson
Washington, DC
April 22, 2013
As part of the United States efforts to combat the illegal trade in wildlife and promote conservation, 13 parks and wildlife ministry officials, field agents, and nongovernmental organization leaders from across Africa will visit the United States April 22-May 10. Wildlife trafficking continues to push some protected and endangered species to the brink of extinction. The U.S. Government is committed to tackling the problem of wildlife trafficking as a first tier foreign policy issue.
The Wildlife Conservation exchange – arranged under the U.S. Department of State's International Visitor Leadership Program – will launch at the Meridian International Center in Washington, DC, on the evening of April 23. Under Secretary of State for Economic Growth, Energy, and the Environment Robert D. Hormats will provide keynote remarks at the event, followed by a panel discussion with the distinguished participants. The event is open to registered members of the press. Please R.S.V.P. to [email protected]
During their visit, the participants will explore the role of the U.S. Government in creating and administering policy and implementing practices in wildlife conservation and management. Site visits include the U.S. Fish & Wildlife Service and the U.S. Park Service, as well as many nongovernmental organizations, in Washington, DC; Miami, FL; Portland and Ashland, OR; and Bozeman, MT.
The United States and its partners are committed to taking meaningful steps to strengthen global efforts to combat illegal trade in wildlife and marine products by promoting public education, capacity building, global cooperation, and increased enforcement.