The Throne of the True Lord God Almighty in His Majestic Holiness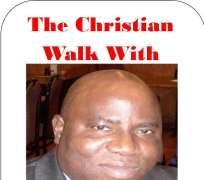 The Throne of the Lord God Almighty is in the Third Heavens and it is awesome (2 Corinthians 12: 2). Nothing can be compared to it. He, as the Creator of the heavens and the earth sits in His majestic holiness, where He rules and governs all the heavens and all that are in them, the earth and all that are in them. He is the Lord of Lords, the King of Kings, the I am that I am, the First and the Last, the Alpha and Omega, the Omnipotent, Omnipresent and Omniscient. The Beginning and the End, the God of yesterday, today and forever. The Jehovah God Almighty, the Jehovah El-Shaddai, the Adonai, the Jehovah Bethel, The Jehovah Elohin, The Jehovah Sharma, The Jehovah Jireh, The Jehovah Maranatha, the God that does not change. He is what He says He is and will ever be. He is totally in control and absolute in charge of all things, all events, all people, all souls and all things. Nothing catches Him by surprise. He will be what He says He will be. Every spirit in heaven, on earth and down below, including the spirits of Satan and his demons bow down unto Him because they have no choice. They quake before Him. He is enthroned in the highest heavens far above Satan, principalities, powers of darkness, demonic spirits and all others.

The 24 elders are laying their golden crowns at his feet. These 24 elders are not the 12 patriarchs, neither are they the 12 apostles of the Lord during His earthly ministry. These 24 elders are of renown; they have been with the Father Lord God even before the beginning of creation (Revelation 11: 16; 19: 4). They lay their golden crowns before the Lord God His Worshipful Majesty and worship continuously. There are no days and nights in the heavens and in the Third heaven, the light is so bright, unless the angelic guide taking you to the Throne covers your face-the human being who is given the favor to view heaven in a vision-may go blind. The Seat or Throne of God Almighty is different from the Court of God. King David differentiated both in Psalm100: 4 and you too will see the differences when you found favor to view the revealing heavenly glory for five minutes which will seem like days here on earth when you awake. The brightness is different from the earthly sun. There seems to be life inside the brightness itself. The same vision that Prophet Isaiah saw in Isaiah 6 is the same the Lord God Almighty is showing to His children in these end times. Any vision of heavenly glory that can never be supported by the Bible is make-belief. God is doing this to confirm all that we've read in His Word and to fulfill His promise which He revealed to Prophet Joel 2: 28-32: "And afterward, I will pour out my Spirit on all people. Your sons and daughters will prophesy, your old men will dream dreams, your young men will see visions. Even on my servants, both men and women, I will pour out my Spirit in those days. I will show wonders in the heavens and on the earth, blood and fire and billows of smoke. The sun will be turned to darkness and the moon to blood before the coming of the great and dreadful day of the LORD. And everyone who calls on the name of the LORD will be saved; for on Mount Zion and in Jerusalem there will be deliverance, as the LORD has said, among the survivors whom the LORD calls." Read the background to these Divine Promises to know why, when and how they were made and how the Lord God had started to deliver on them beginning from Pentecost (Acts 2: 1). The birth of the present nation of Israel on May 14, 1948 is part of these end-times prophecy.

At the Throne of God Almighty is His radiance. How can we be sure that our Lord God Almighty is the Real God? This is a one-time life experience through His Grace-Divine Favor. You can't see the Face of the One sitting on the Throne except the feet which shine like gold. Every covering of the Eternal Throne is made of pure gold, and intuitively you'll know that this is Daddy-my personal Name for the Lord God Almighty, my Creator, since I didn't actually know my earthly Dad before he died. There are some things you will know intuitively as your soul and spirit enter the heavenly realm immediately after passing through the first heaven and are leaving the earthly region behind. Wind no longer blows and temporarily you forget everything about the earth and won't like to come back here again and forever. There are numerous angels that surround the throne, they're uncountable and are in different shapes, sizes and elegant. They are completely white. The white I 'm talking about here is a little bit different from what we call or refer to as "white" here on earth, but I can't describe it. But four of them stand out from the rest angels: these are the high-ranking cherubim and seraphim. But among the cherubim and seraphim are also three distinguished angels apart from the four. Depending on the grace given to the human visitor, you may be permitted to ask questions, again, there are some human visitors that only see, but are not permitted to ask questions. Isaiah made the following remarks when he saw this vision thousands of years ago "Woe to me!" I cried. "I am ruined! For I am a man of unclean lips, and I live among a people of unclean lips, and my eyes have seen the King, the LORD Almighty," (Isaiah 6: 5). A coal was put into Isaiah's mouth to cleanse him from his sin, since our sin from the Garden of Eden had not been removed (This is what is meant by Atonement). Now every believer of our Lord and Savior Jesus Christ in-dwell with the Holy Spirit is higher than Isaiah. Many born-again Christians have no idea of the power we have in our Lord Jesus Christ. The least in the Kingdom of God, said our Lord Jesus Christ, is greater than John the Baptist who was Elijah sent back to serve as the herald of the Lord's coming. Yet, no one born of human, including Isaiah is greater than John the Baptist. Why? Because John the Baptist did not witness the Death, Crucifixion and Resurrection of our Lord Jesus Christ. That means, you who are reading this, if you are a born-again child of the Living God, and in-dwell with the Holy Spirit, you're greater than Isaiah, John the Baptist and all the Old Testament prophets combined. Did you read that correctly? None of the prophets that lived before our Lord Jesus Christ came to take away our sin was worthy to be called a "son" they were all servants. Think about that! But the sacrificial Death and Resurrection of our Lord and Savior Jesus Christ has made us to be adopted as sons and daughters of the Living Eternal Lord God Almighty. No servant knows what his master is doing, because he's a servant; but only the son owns and exercises authority over all that his father has, and that is what you and I are. Praise the Lord!
There are some angels too little in terms of their ranks and positions in heavens that cannot come near the Eternal Throne. As soon as you the earthy visitor-that is what you will be called-returns to the earth, your mind will begin to capture this rare visit comparatively with human arrangement here on earth. How did we human beings get the idea of kingship and building of palaces, president's houses and earthly leaders from? How many security details and secret service agents does President Obama have? Do you think all the security agents at the White House can enter the Oval Office? Do you know some workers at the White House have not seen President Obama one-on-one and in person, yet they work at the White House? Interesting!
There are three sets of angels that often get easy passes to the Eternal Throne constantly: angels that take care of children on earth, including those that are aborted and returned back to heaven; the angels that minister to widows; and angels that care for orphans (the fatherless and the motherless) (Deuteronomy 42: 17; 27: 19; Mathew 19: 14; James 1: 27). There are some vulnerable peoples whose angels also get accelerated hearings to the Eternal Throne: poor people, those denied justice on earth, aliens in many nations or those being persecuted and uprooted from their lands. The Eternal Throne of the Jehovah Lord God Almighty is different from the Courts of God (Psalm 84: 2, 10; Amos 5: 15). The souls of human beings on earth have power to appeal to theses Courts of God in heavens for justice or redress, based on the level of injustice such souls have suffered while on earth (Genesis 4: 10; Revelation 6: 9 & 10; Exodus 22: 21-24). Every human soul that has ever lived on earth, and is living on earth right now and will ever be sent to the earth each has a large file manned by an angel and another angel also has what looks like a video recording of events and activities of each human soul. This is what is meant by John in Revelation 20: 11-14: "Then I saw a great white throne and him who was seated on it. Earth and sky fled from his presence, and there was no place for them. And I saw the dead, great and small, standing before the throne, and books were opened. Another book was opened, which is the book of life. The dead were judged according to what they had done as recorded in the books. The sea gave up the dead that were in it, and death and Hades gave up the dead that were in them, and each person was judged according to what he had done. Then death and Hades were thrown into the lake of fire. The lake of fire is the second death." I was shown my file and I only saw my name: "Moshood," written in red and February 14, 1997 and other things written but couldn't understand the rest written after those two were boldly written on the top of the page. When I returned back to the earth from the vision, the Holy Spirit said no one bears two names in heaven except the Lord Jesus Christ. "For He shall be called: Immanuel meaning God with us." (Mathew 1: 23). Why was my name written in red? On earth, anything written in red is assumed as failed and not passed. Well, heavens are not administered like the earth. That red color is the Blood of Jesus Christ! I already knew what happened on Friday February 14, 1997. By the way, I am also told that Satan and his demons keep files and videos of human beings too. These had been shown to me earlier on and I alluded to this in my earlier write ups on the kingdom of Satan in my previous column articles here.
There is a throne room where all prayers of Christians go to and incense is burn into these prayer requests almost continuously. Angels are always busy here and I am told there are three sets of angels here: immediate answers to prayers, answered prayers that are pending and delayed prayer requests from the saints (Daniel 10: 11-13; Revelation 5: 8; 8: 3 & 4). This is the room where the Ark of the Covenant is placed but I wasn't shown the Art of the Covenant. There are plenty of activities in the heavens. A lot of activities here are incomparable with the plenty of activities in the three heavens. When we say three heavens, it's possible for one to see the Third Heavens while at the First heaven but the only difference is that, it appears as if one is far away from the Third heavens while in the First and Second. Every soul is about thirty-three years of age by human estimate and everyone is going about their activities. Money is not used in the heavens because you don't need it. All your needs are taken care of. All our hearts' desires will be satisfied in heaven and many more. Houses, indeed mansions are everywhere while construction works are on-going in the heavens. The angels are always busy. I cannot describe how these mansions are by human standard, because they are not constructed by human materials but I tell you, the "smallest and ugliest" mansion I saw, if you will allow me to use those human terms cannot be compared with the largest, hugest and most expensive house on earth. Not even the White House. Those who say heavens will be boring are in for rude surprise. There are many sporting events in heavens that are yet to be discovered on earth, trust me. People play Golf in heavens, believe me. Small children are always playing and you see them in amusement parks all over. Yes, amusement parks, and theaters are everywhere but not the types of theaters on earth and what they show. Actually, those showing the plays are also part of the audience. It's amazing!
Next Week:
We will continue with the Eternal Throne and the Court of Lord God Almighty next week. The Throne of God is different from the Court of God.
WORLD PROPHECY:
This is huge! Something of global importance, an earth-shattering event and a cosmic occurrence is in the offing in the world. I don't know what it is but the Holy Bible has predicted it and we shall all see it with our very eyes soon. This event is part of end-time prophecy and it's about to take place very, very soon in the next 12 to 24 months. I don't know what it is; I repeat again, I wasn't shown what it is but again, it's HUGE. The whole world will be shocked; from the rising of the sun to the setting of the sun; from the East to the West; from the South to the North, the planet earth is about to witness a catastrophic event. The Divine Hand of God Almighty, the Creator of the heavens and the universe, Our Lord and Savior Jesus Christ is about to intervene in the affairs of humanity. The world media, the commentariat, the scientists, the astrologers, the men and women of earthly wisdom and their ilk will be talking their heads out but will not be able to explain but those who know the True God will be unshaken and unperturbed. What is it? I wasn't shown but was only told (Luke 21:11 & 25).
ISSUES OF THEWEEK
George Beverly-Shea: A Worthy Pilgrim Goes Home at 104: I said it earlier on somewhere in this column article that no genuine and Holy Spirit-led Christian will go to our eternal home in heaven by chance. If you have carried out the Will of Almighty God for your life while here, and you did it with passion and mirth, when it's time to go home, not only will you be doubly sure and certain, you have fought the fight and kept the faith as Apostle Paul confidently asserted, you will also know there is a great reward waiting for you on the Other Side. So we can assuredly proclaim the enviable and Godly life of George Beverly-Shea who passed on to heavenly glory at the ripe age of 104 years last week at his home in North Carolina. Born in Montreal, Ontario, Canada, George knew the Lord very early in life while growing up and committed his life into the Hands of the Savior through the tutelage of his parents who were Methodist ministers. As he disclosed in one of his interviews, he later re-committed himself to his faith and made sure he became a born-again Christian later in life. When he moved to New York from his native Canada, in the 1920s, George said he knew he would be a singer and song writer and that was what he became and lived for throughout his life. He had a bout with financial poverty as money difficulties compelled him to drop out of school, but the young man struggled on. He did varieties of odd jobs to make a living and after returning from the Korea; he joined the Billy Graham Evangelistic Association at the end of WWII where he remained for 60 years until he went home to be with the Lord on April 16, 2013. He lived in Chicago for 13 years where he remarried after he lost his first wife and was a preacher and Gospel singer on television and radio until he moved permanently to Charlotte, North Carolina to stay with the Billy Grahams as the soloist of the global ministry for three scores.
George left behind cornucopia of books, songs and praise worship guides many of which he wrote himself and mostly all his autobiographical works were woven around his singing and praise worship life career. Many books were also written about him and his oeuvre and music collections have appeared in secular music. His distinctive, hilarious and Holy Spirit-touched sonorous voice touched millions of souls around the world. A true saint and genuine man of God; George has gone home. George Beverly-Shea came; he saw, fought, conquered and now has returned to his permanent dwelling place. That is what is called success. The successful human being is the one who came to this earth and achieved that particular purpose for which the Creator, Lord God Almighty asked him/her to come and fulfill. It is not the amount you leave behind in your Bank account that will count for you among the successful; not the number of houses and mansions you built while here; the fame and status you occupied, or the human titles, chains of college and university degrees; the political appointments you parade on your earthly resume; the number of wives and concubines you leave behind on earth; the number of children that will bear your name when you're gone, and other fleetingly ephemeral earthly success and accomplishments, or the accolades that fellow human beings will be heaping on you as soon as you close your eyes. None of these things will have any bearing and impact on your eternal destination, because "… What is highly valued among men is detestable in God's sight" (Luke 16: 15b) as our Lord Jesus Christ told the Jews. What will count is whether you knew this Jesus Christ while you were here and respond to His calling as your Lord and Master. Did you live for your selfish and egotistical self? Who was your master and the lord of your soul while you were here on earth; Jesus Christ, your own man-made lord or Satan? Which road are you passing into eternity: the narrow or broad way? What did you use the talent that God Almighty, your Creator gave you for while you were alive: to glorify Him or serve Satan?
Beverly-Shea employed all his talents and energy to worship and praise God Almighty for nearly a century. He ran his own race and didn't look back. He was older than Billy Graham but knew he was serving his Lord and Master Jesus Christ and not Dr. Graham. When Shea sang popular Christian songs such as; "How Great Thou Art" "I'd Rather Have Jesus," "The Wonder of Jesus," "Then Jesus Came," "The Holy City," In The Garden," "The Old Rugged Cross," "Then Jesus Came," "Until Then," "His Eye Is On The Sparrow," Softly and Tenderly," "Amazing Grace," "Ivory Palaces," and many more, one's soul is stirred, the spirit within rises, and the hairs on one's head come alive to worship the King of Kings and the Lord of Lords. He enriched our world with his prodigious talents. He came, saw, worked, fought the good fight, conquered, succeeded and he returned. George was a truly blessed man and lived a highly successful life. The saints are marching on. It is not how long that we lived on earth that counts, but where we end up finally and eventually after our time is over here. George lived long on earth and also will live forever in eternity. He gained both worlds; longevity on earth, eternity in heaven. A true man of God has gone home. He didn't leave behind all the usual stuffs unbelievers cling to: wealth, fame, properties, titles etc. as he would be buried in the Billy Graham's land in Charlotte, North Carolina. He didn't waste his 104 years on earth pursuing what did not matter in eternity. He lived for Christ and now his rewards are waiting for him. May we die the lives of the saints and the righteous in Jesus Mighty Name, Amen!
THIS WEEK'S LETTERS:
Dear Sir. This is a reaction to your last column article. I congratulate you on the piece as this is the core of the gospel of Christ. I wish you can go back to this simple gospel. God bless you Dr. Fayemiwo. Thanks…Via email without name.
Thanks Mr. Anonymous. The gospel is not simple and is not complicated either. Its life and the Holy Spirit direct our write-ups. If simple you meant, making it plain, the Holy Spirit has been doing that so far and will continue. Thanks again.
==================.
Thank you Pastor Moshood Fayemiwo for last week's article and sermon. Today's church should go back to preaching the real gospel. Hardly do you hear about heaven and hell fire in many churches in the world today, but all we hear are sermons about prosperity, psychology and what have you so thank you for these uplifting articles. God richly bless you….
Mr. Celestine, Nigeria
Thanks for your observation Mr. Celestine. Yes, all we hear about in sermons these days are about prosperity and wealth. There is nothing sinful about being prosperous and wealthy if the wealth we're talking about is not solely about paper-currencies. Material wealth I mean. But we should also balance the sermons with salvation, which is more important than earthly wealth and acquisition of material things.
====================
Nothing that reveals a searchlight than when one is in-touch with the word of love that plays its role. The darken point will be for one to see himself condemned by knowing and resisting to belief the love offer him by his Grace through God's Glory. The purpose why Satan prospers is because there are clients like me. But I pray God will take his time to come into me to help me make the necessary change and place to receive his Holiness. It was an evening with life and the owner of the word that translate him into me. Lord I thank you. …
Mr. Tunde Agunbiade, Paris, France.
Dear Mr. Agunbiade, please do not despair, hold unto our Lord, Master and Savior Jesus Christ and you'll make it. He knows what is in your heart that you want to do His will and obey Him. He will empower you through the Holy Spirit to resolve your internal contradictions. Do not say you're a client of Satan. Reject it. You will never be Satan's client in the Mighty Name of Jesus. He is not your creator and he's not your God. Believe in your heart that Jesus Christ died for you because He loves you and you are justified by His sacrificial Death and Resurrection. Since you got in touch February, 2012, I have not ceased praying for you as I have added you unto my lists of brethren we should pray for as directed by the Holy Spirit. Thanks for reaching out once again; you will make it in the Mighty Name of Jesus.
===============.
NOTE: My forthcoming book: "The Kingdom of Satan Exposed: Activities of Principalities and Demon Worship In Our World Today and Inside The World of Witchcraft, Voodoo, Warlocks and Spiritual Warfare" will be out in the summer. If you want a copy at a discount of 15 percent before official release, please send an email to [email protected] now for more information. Thanks.
*Dr Fayemiwo is author, publisher & CEO, Alternative Lifestyle Communication, DBA and an adjunct lecturer in African History & Media Studies at the City Colleges of Chicago in Illinois, USA.
Disclaimer:

"The views/contents expressed in this article are the sole responsibility of

The Christian Walk

and do not necessarily reflect those of The Nigerian Voice. The Nigerian Voice will not be responsible or liable for any inaccurate or incorrect statements contained in this article."
Articles by The Christian Walk