Canada Funds IOM Humanitarian Projects in Zimbabwe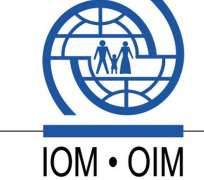 GENEVA, Switzerland, April 19, 2013/African Press Organization (APO)/ -- The Canadian International Development Agency (CIDA) has made a C$1 million contribution towards IOM's humanitarian projects in Zimbabwe.
The funds, which are part of Canada's overall C$3.7 million contribution to IOM's Humanitarian Compendium for 2013, will support major projects including the provision of emergency shelters, non-food relief items, and emergency health, water and sanitation interventions.
It will address current the humanitarian needs of communities affected by internal displacement and provide them with access to basic services.
While acknowledging improvements in Zimbabwe's humanitarian situation, the Canadian contribution aims to address residual challenges such as food insecurity, waterborne disease outbreaks and issues affecting migrants.
The funds will also go towards providing support to the Zimbabweans who have been forcibly returned from South Africa and Botswana. In the absence of government capacity to provide assistance to these returnees, IOM has to maintain its reception and support centres presence at Beitbridge and Plumtree - the first entry points.