Press Briefing- Delivered by: Dr. (Mrs.) Olasumbo Julianah Ayodele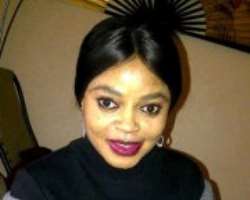 Gentlemen of the Press, ladies and gentlemen. It's been so long since we have come together. It is not intentional however; we have been extremely busy trying to develop both the organization and herbal medicine in general. Quincy Herbal Slimmers has been striving to take traditional medicine to the next level, and so far, we have been quite successful. &n bsp;
Over the years, by the special grace of God, Quincy Herbal Slimmers has grown tremendously. With the support of our dedicated team, we make every effort to constantly develop and improve our brand, our quality and integrity in the herbal industry. I am pleased to announce that we now own the buildings of most of our branches which are fully outfitted to attend properly to our clients' needs. We have also been able to achieve international standards and quality for all our products which have proven to be very effective.
As part of my personal development and contribution to the herbal industry, I have made great strides in that respect. I was the pioneer Secretary General for the umbrella body of traditional medicine in Nigeria. Additionally, I am an expert and adviser for the development of African Traditional Medicine and was appointed by the World Health Organization (WHO). I have contributed immensely to development of traditional medicine for various issues such as malaria, HIV, research and development of African traditional medicine, integration of African traditional medicine into the healthcare system and many others. This was done during several WHO conferences in many African countries and abroad. This has positioned Quincy Herbal Slimmers as a forefront authority not only in Nigeria, but across the African continent and abroad.
I am also happy to inform you that my children have fully joined the company and are planning to take the brand of Quincy to the next level. They have always been a part and parcel of the business from its inception, but now they are back from their educational studies to positively impact Quincy Herbal Slimmers.
We have various slimming products developed and produced for effective weight loss. Depending on the level of weight loss necessary we have come up with slimming packages. We have a "lose 10kg and 10" in 10 days' program, a one month slimming program, a three month slimming program and inject-o-slim. Inside these programs the following products are offered in addition to slimming herbs: Tummy Blasting, Alana Herbal Liposuction, Slimming Garri, Slimming Water Mix, Slimming Gum, Slimming rings and many others.
We have also developed a series of herbal and all natural skin treatment options. Our bestseller skin product is the Overnight Skin Lightening Skincare series which safely tones and lightens the skin in addition to skin rejuvenation without the use of hydroquinone or any other dangerous chemicals. We also offer Stretch-mark Treatment, Acne Treatment and others.
The main reason for our gathering ladies and gentlemen, is to announce our famous upcoming event called Super Saturday Promotion. This is a wonderful opportunity for people to obtain our products and services at drastically reduced prices. Although our prices are generally affordable, this promotional sales day is our way of also allowing people who are in dire need of weight-loss services and may not normally be able to afford it to do so. However, this promo is different because we are also extending the sales for skin treatment and skin lightening as well.
The Super Saturday Promo will hold May 11th 2013 from 6am prompt and will end at 2pm. It will be on a first come first serve basis so people should come early. Consultation is free, and also there will be free gift items. Additionally, the Super Saturday Sales will hold in all our branches. Out of state persons can still take advantage of the sales by calling in on that day.
I thank you sincerely for your past and continuous support and believing in my cause and mission. May the Almighty God advertise the works of your hands as you continue to promote our organization. I still maintain that to every disease, there is a cure in nature. And remember, if it is not Quincy, it is not slimming; we have access to nature. Thank you for coming. God Bless you.

*Dr. (Mrs.) Olasumbo Julianah Ayodele otherwise known as Quincy is the pioneer of herbal slimming in Nigeria with several meritorious and indelible records to her credit.