Remarks by President of the European Council Herman Van Rompuy after his meeting with the Prime Minister of Ethiopia Hailemariam Desalegn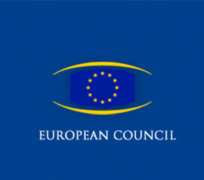 BRUSSELS, Kingdom of Belgium, April 17, 2013/African Press Organization (APO)/ -- This morning Prime Minister Hailemariam Desalegn and I had a very good discussion on a number of issues important to both Ethiopia and the European Union.
The continued significant and broad based economic growth in Ethiopia is very encouraging, it is well above the Sub-Saharan Africa average. Equally remarkable is the country's progress in poverty reduction and Millennium Development Goals achievements, as well as the country's recent successful efforts in reducing inflation.
Ethiopia and the EU have substantial and diversified economic and trade relations. The EU is by far the most important trade partner for Ethiopia with over 40% of Ethiopia's exports going to Europe. The EU is an important investor with 300 European companies active in
Ethiopia and the EU stands ready to support the Government in its long-term vision leading to growth and increased investment. The EU fully supports Ethiopia's efforts to join the WTO. Development cooperation is also progressing well. The EU (European Commission and Member States) is the biggest donor with commitments totalling around 1 billion euro yearly.
At the same time, the EU attaches great importance to human rights. Success of socioeconomic developments depends on the participation of a strong and open society and on the respect of fundamental freedoms.