National Health Bill Struck Down At The Senate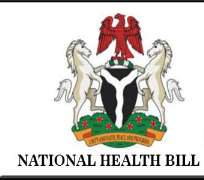 ABUJA, April 16, (THEWILL) – The much anticipated National Health Bill has suffered a major setback at the Senate.
Many senators in the Senate, which resumed Tuesday after a weeklong Easter holiday, objected to a clause included in the Bill.
The National Health Bill sponsored by Senator Ifeanyi Okowa (PDP, Delta) seeks to establish a National Primary Health Fund to be financed from Nigeria's Consolidated Revenue Fund (CRF).
The bill also seeks to establish for the federation, a National Health System which shall define and provide a framework for standards and regulation of health services.
The Senators objected to funding the National Primary Healthcare Development Agency from the Consolidated Revenue Fund arguing that funding should be appropriated for the agency by the federal government.
However, Clauses 1 – 10 of the bill were passed by the upper chamber in a Committee of the Whole during a clause-by-clause consideration of the bill, but a strong wave of disagreement among Senators ensued when the Senate considered clause 11, seeking the establishment of Primary Healthcare Development Fund and National Primary Healthcare Development Agency.
Deputy Senate President, Senator Ike Ekweremadu tried unsuccessfully to convince the adamant senators to adopt the provisions of clause 11.
"It will be an anomaly if the Senate cannot legislate for the agency to draw from the Consolidated Revenue Fund," he said.
However, due to the contentious clause, Senate President, Senator David Mark approved the withdrawal of the bill and directed its sponsor "carryout further work on it."