WOMEN EMPOWERMENT: DAME JONATHAN HAILS CHERIE BLAIR OVER GENDER ISSUES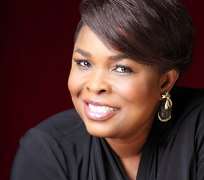 SAN FRANCISCO, April 16, (THEWILL) – The First Lady, Dame Patience Jonathan, has lauded the efforts of Mrs. Cherie Blair, wife of the former British Prime Minister, Mr. Tony Blair, towards the empowerment of women.
She also praised her for her commitment to improving the lot of women, by strengthening the capacity of women entrepreneurs through her NGO, "Cherie Blair Foundation for Women".
A statement issued by Dame Jonathan's spokesperson, Ayo Osinlu, quoted the First Lady as praising her guest, Tuesday, when she hosted Mrs. Blair to a luncheon at the State House in Abuja.
At the luncheon were the wife of the Vice President, Hajia Amina Sambo, members of the National Assembly, Ministers and other senior Federal Government officials.
The wife of the former British Prime Minister had earlier spoken at the "10th Henshaw Private Equity Seminar", organised to help policy makers understand the role private equity and venture capital can play to grow businesses and create jobs.
She also encouraged her guest not to relent in her personal goal to extend her impact to 3,500 women entrepreneurs over the next three years.
Dame Jonathan had informed Mrs. Blair of a similar vision of her NGO, "A. Aruera Reachout Foundation", which has trained about 4,000 men and women in various skills and vocations to make them self-reliant and help contribute to national development.
She also explained that the A. Aruera Reachout Foundation is a twin organisation to the "Women for Change and Development Initiative", her other NGO, which seeks to empower women economically, socially and politically.
The First Lady noted that through the advocacy of the NGO, Nigeria for the first time has more women in elective and appointive positions, emphasising her conviction that when women and youths are educated, economically empowered and their voices are heard, they can contribute much more to the development of their societies.
In her response, Mrs. Blair, whose Cherie Blair Foundation for Women was established in 2008, expressed gratitude to her host, restating her determination to facilitate a world where women have equal access to the tools and the support needed to grow their businesses.