United States To Host South Sudan Economic Partners Forum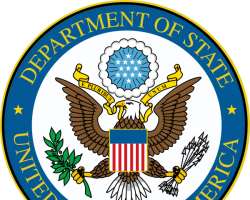 United States To Host South Sudan Economic Partners Forum
WASHINGTON, April 16, 2013/African Press Organization (APO)/ -- Notice to the Press
Office of the Spokesperson
Washington, DC
April 15, 2013

The United States Government, in coordination with the Governments of the United Kingdom, Norway, and the European Union, will host a South Sudan Economic Partners Forum in Washington, DC, April 16 at the Department of State. Deputy Secretary William Burns, USAID Administrator Rajiv Shah, and South Sudan Minister of Finance Kosti Manibe Ngai will deliver opening remarks.
Participants will discuss the economic and development challenges facing South Sudan and how the Government of the Republic of South Sudan, together with partner nations and international financial institutions, can best address them. For more information, please see South Sudan Economic Partners Forum.
Opening remarks are open to the press from 8:30-9:00 a.m. in the Loy Henderson auditorium of the Department of State. Following the opening session, the delegates will continue to meet privately.
Pre-set time for cameras: 7:30 from the C Street Lobby.
Final access time for journalists and still photographers: 8:00 a.m. from the C Street Lobby.
Media representatives may attend this event upon presentation of one of the following: (1) a U.S. Government-issued identification card (Department of State, White House, Congress, Department of Defense or Foreign Press Center), (2) a media-issued photo identification card, or (3) a letter from their employer on letterhead verifying their employment as a journalist, accompanied by an official photo identification card (driver's license, passport). Please allow 15 minutes to process through security.