Revelation of the Kingdom of God and Heavenly Glory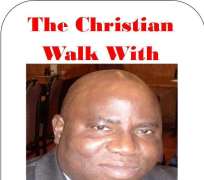 It is good to serve the True Lord God Almighty. Nothing can be compared with the death of the righteous. When you have found favor with God Almighty after accepting His Son Jesus Christ as Lord, Master and Savior, please do not be content to live the remainder of your life as a guesser. Ask Father Lord God to show you what awaits you on the other side; demand to be shown your eternal destination. You know what? I asked in 1997 and God's favor was bestowed on me, I am not lying. If you can find God's favor which He grants all the time, and you're shown just a scintilla of heaven and heavenly glory, everything on earth palls into insignificance. Yes, God wants us to enjoy the best of life He has given us while we are here but candidly, there is nothing on this earth one can remotely compare with heavens. And the cheery news is that, God Almighty is preparing something more than anything He has shown us about the current heavens (there are three heavens them up there (II Corinthian 12: 2) because, He has promised to destroy and pull down everything; the three heavens and the current earth and ALL THINGS shall be made anew. "Behold, I will create new heavens and a new earth. The former things will not be remembered, nor will they come to mind," (Isaiah 65: 17). "Then I saw a new heaven and a new earth for the first heaven and the first earth had passed away, and there was no longer any sea," (Revelation 21: 1).
Do you notice what God revealed to John in Revelation 21: 1 there? A new heaven and no more three heavens but one heaven and the sky will be removed and a new earth created! We will explain shortly. But God is saying we haven't seen anything yet, because; ""No eye has seen, no ear has heard, no mind has conceived what God has prepared for those who love him" (I Corinthians 2: 9) but He has revealed the present heavens to us, His children and how our future home will look like.. Not that we are special but because we listen to Him. If you are a born-again Christian and reading this, do not just imagine heavens but ask Father Lord God to show you your heavenly abode, just as the men and women of faith in the Bible did about their eternal home. Pa Abraham asked how would he know he would inherit God's promise (Genesis 15: 8); Moses asked to see the Lord God Almighty and his request was granted, Sarah wanted to be doubly sure of God's promise, Gideon did the same and Mary requested for a sign as the harbinger of the Savior, Peter demanded for what was in it for him and so on. But these men and women believed first and had faith in God before asking for proof. Our faith in Christ is not like one building castles in the air, or faith in the cloud anchored on nothing. Heaven is real and the Holy Spirit has shown it to me, no matter how smidgen and He will show you too, if you ask in faith.
THE THRONE OF GOD ALMIGHTY IN THIRD HEAVEN AFTER CHRIST'S CRUXIFICTION, DEATH AND RESURRECTION
(II Corinthians 12: 2)
The Holy Spirit<-----God Almighty ------ Jesus Christ
The Twenty-Four Elders


The Four Living Creatures

The Second Heaven
The First Heaven
(Revelation 4: 1-11)
=======================.
THE THRONE ROOM OR COURT OF GOD ALMIGHTY IN THE THIRD HEAVEN AFTER CHRIST'S CRUXIFICTION, DEATH AND RESURRECTION
(Ephesians 2: 6)
Redeemed Christians Brought by The Holy Spirit------
-God Almighty ------ Jesus Christ
The Twenty-Four Elders


The Four Living Creatures

The Second Heaven
The First Heaven
=============.
THE THRONE SEAT OF GOD ALMIGHTY IN THE THIRD HEAVEN
(I Kings 22: 19-22, Daniel 7: 1-28)
GOD ALMIGHTY/THE LORD JESUS CHRIST/ANCIENT OF DAYS/HOLY SPIRIT
THE GUARDIAN ANGELS, CHERUBIM AND SERAPHIM
Gabriel, Michael, (Lucifer used to be here before his fall), Harpists and Choristers of Heaven Numbering 144, 000
UNCOUNTABLE ANGELS, TEN THOUSAND TIMES TEN THOUSANDS OF ANGELS OF DIFFERENT RANKS, POWER AND COURTIERS. HERE ARE THE STARRY HOSTS, ANGELS OF LITTLE BABAIES, ABORTED CHILDREN ON EARTH
ANGELS IN THE SECOND HEAVEN
ANGELS IN THE FIRST HEAVEN (Lucifer later known as Satan and his demons fell to this level till Our Lord Jesus Christ removed him and his rebellious spirits after Christ's Crucifixion, Death and Resurrection) Luke 10: 18; Revelation 12: 7-13
The Spiritual Forces of Evil in the Heavenly Realms where Satan and his Demons are now beneath the firmament immediately after the visible sky. (Ephesians 2: 2; 6: 12)
THE HUMAN EARTH
The God Almighty we serve is an awesome God. He's too much to be described, and anyone who can adequately describe Him and His multi-faceted personality is lying. He's beyond understanding. It is the only aspect of Him He wants to reveal to us that we can know of Him. He has many thrones in His court majesty; there are many temples in His heavenly abode and only the few areas that you're shown by His Spirit that one can comprehend. Heaven is far, far bigger than the earth. In previous write-ups, we have described the Triune Personality of God; He's Three in One" God the Father, The Son and The Holy Spirit. They're not separate and that is why He is God of Love. They are in three distinctions in His Onerous Personality. When God the Father speaks, He refers to His part that is Jesus Christ as Lord (Exodus 6: 3). Again, God Almighty refers to His other part, who is Jesus Christ in the flesh as my Branch (Isaiah 4: 2; 11: 1). When God Almighty refers to God the Spirit which is another part of His Personality, He refers to Him as "My Spirit" (Gen 1: 2; 6: 3; Exodus 31: 3; Mathew 3: 16; I Corinthians 12: 3 etc.). On the other hand, when Jesus Christ, who is God the Son refers to God the Father, He addresses Him as My Father (Mathew 7: 21; John 14: 10). He-Jesus Christ- is the Word of God and He and His Father are One (Gen 1: 3; John 1: 1-4). Because God the Holy Spirit doesn't draw attention to Himself, because of the Agape Love between the Trinity, God the Son-Jesus Christ-calls Him the Comforter (John 14: 26; 15: 26; 16: 7 KJV). Also, He's the Holy Spirit, Holy Ghost, or God the Spirit are all the same referring to the Third in Trinity, and also the Spirit of Truth ( John 14: 16; I John 5: 6).
If you're still slow in understanding, here is an earthly example. To Dr. Margie, my wife, I am her husband, but to my children, I'm simply Daddy. To my students, I'm a teacher, to those who've read my books, I'm an author and to you reading this piece, I'm a teacher, or pastor, but all these are distinctions referring to the same person, who is Moshood Fayemiwo. For example, during the 2012 presidential election, President Obama brought pizza to his campaign headquarters in Florida and someone asked; who's that pizza man? Of course, the temporary pizza delivery man is the president of the United States. But he's also the father of Malia and Sasha, and to Michele, he's a darling husband. To Mrs. Robinson, he's a son in-law. One man-Barack Obama- is all these, and yet the same person. Get it?
You may ask, if Jesus Christ is also God Almighty, how can He be His Son at the same time? Simple; He changed His position in heaven and came here to become Son in order to die for your sins and my sin, so He can satisfy the requirement of Him-God Almighty-that no one would ever be forgiven of any sin unless blood is shed ( Hebrew 9: 22). He-Jesus Christ left His Glory in heaven as equal to the Godhead (Philippians 2: 5-11). The high treason that our First Parents, Adam and Eve committed in the Garden of Eden must be paid for by Someone with death as a price. If Adam and Eve died, you and I would not be here today. So in His infinite mercy, God Almighty Himself decided to come personally in human form in our Lord Jesus Christ to fulfill His own law so He could bring Adam's children-you and I- back to Him in a harmonious relationship. This is what is called salvation. It's free and it's yours for the asking, period! That is why millions of human beings don't get it and are perishing daily. The moment God the Son left heaven for the earth as Jesus Christ, He forfeited His power as God Almighty albeit temporarily, because He didn't sin, you and I sinned and so He must be treated as a sinner and called Son of God but perfect and sinless however, He was carrying our baggage; Adam and Eve's sin, yours and mine sin, indeed the whole of humanity on His head, He temporarily became a sinner so He could rescue the whole humanity from Satan, the Chief Kidnapper of the whole human race. If you can't grasp this easy Truth, then you're dumb. Nothing is complicated here; even a cave man and a small kid can grasp it. If you can't understand but really, I mean really want to understand, believe it first and you'll see the proof. You can't ask for proof first; no the things of God Almighty do not operate that way. Believe first and the proof will follow. Here is the first step: acknowledge you're a disobedient child before God; you're a sinner and want to really make it right before God Almighty, your Maker. Tell Him you believe He came to the earth in human flesh through Jesus Christ by dying for your sin. Acknowledge and say it out boldly that yes, Jesus Christ died for your disobedience and so He's your God and Savior. Ask Him to be your Father and believe He'll accept you as His son since you've confessed Him now as Lord and Savior. Finally, look for a congregation of those who have done similar thing you've just done and begin to read the Holy Bible. Trust Him to talk to you, He surely will.
THE THRONE OF GOD ALMIGHTY:
There are many thrones in heaven. In fact, all that will be saved will be entitled to thrones as well. The twelve apostles will have thrones already prepared for them, because of what they did in spreading the gospel. When the impetuous Peter asked the Lord what was in it for them as disciples, the Lord replied in Mathew 19: 28 "Jesus said to them, "I tell you the truth, at the renewal of all things, when the Son of Man sits on his glorious throne, you who have followed me will also sit on twelve thrones, judging the twelve tribes of Israel." Mathew was murdered in Ethiopia, Thomas gave up his life in India; James, one of the Zebedee Brothers was beheaded by Herod; Peter was crucified head down in Rome; John was poisoned in Patmos Island, Greece and the rest apostles died horrible deaths, because of their evangelistic and missionary activities to spread the Good News. I tell you, these souls didn't die in vain. They will rule the Israelites, whether the Israelites like it or not. Apostle Paul was also beheaded in Rome, and he will be the first to mount the throne and be crowned with glory over us the Gentiles. "Whoever finds his life will lose it, and whoever loses his life for my sake will find it" (Mathew 10: 39), because God Almighty is not God of partiality and favoritism (Acts 2: 11) and will reward everyone according to the works of our hands (Ephesians 6:8; Revelation 22: 12).

The patriarchs will also be entitled to their own thrones (Mark 10: 40). Many other saints, who we never heard of while here on heart will also be given thrones and crowns as revealed in the Holy Bible and the Holy Spirit (Daniel 7: 9). But in the third heaven, the Majestic Throne of God Almighty is by far the most Awesome, Magnificent, Marvelous and Beautiful. This Throne of the Most High was what Micaiah saw in I Kings 22: 19. Each time the Throne of God Almighty is referenced, there is a qualifier; the throne of judgment (Psalm 9: 4, 7); heavenly Throne (Psalm 11: 4); the whole of the heavens sometimes referred to as God's righteous and holy throne (Isaiah 66: 1; Mathew 5: 34); throne of grace and throne of majesty (Hebrews 4: 16; 8: 1). In our series on the hierarchical Kingdom of God, we will start with this Throne of God next week. We're directed by the Holy Spirit to commence this way, and after we have finished these series and compared both kingdoms of God and Satan, the Holy Spirit will give further directives. If you follow our series, especially the two kingdoms, (we've finished with that of Satan) and now we are beginning with that of God, you'll understand their operational differences by the time we're done with our exegeses.
NEXT WEEK:
We will discuss more fully on this Throne of God Almighty and how the prayers of Christians are answered and where the Ark of the Covenant is placed in God's Tabernacle in heaven.
WORLD PROPHECY:
This is huge! Something of global importance, an earth-shattering event and a cosmic occurrence is in the offing in the world. I don't know what it is but the Holy Bible has predicted it and we shall all see it with our very eyes soon. This event is part of end-time prophecy and it's about to take place very, very soon in the next 12 to 24 months. I don't know what it is; I repeat again, I wasn't shown what it is but again, it's HUGE. The whole world will be shocked; from the rising of the sun to the setting of the sun; from the East to the West; from the South to the North, the planet earth is about to witness a catastrophic event. The Divine Hand of God Almighty, the Creator of the heavens and the universe, Our Lord and Savior Jesus Christ is about to intervene in the affairs of humanity. The world media, the commentariat, the scientists, the astrologers, the men and women of earthly wisdom and their ilk will be talking their heads out but will not be able to explain but those who know the True God will be unshaken and unperturbed. What is it? I wasn't shown but was only told (Luke 21:11 & 25).
ISSUES OF THE WEEK:
The education sector in Nigeria has been battered and neglected over the years, since the military dictatorship of Gen. Ibrahim Babangida rolled out philistine policies, specifically targeted at higher education. University teachers were hounded and the teacher's apex body, ASUU was banned and unbanned, while the central student's body, NANS was decapitated. Ironically, those despicable characters that Babangida used were the same people that gained national prominence on the back of the two associations. Today, twenty Nigerian universities pull together are not up to one university in the United States: the University of Arizona. The existing colleges and universities are neglected, while virtually all towns and villages in Nigeria want to have own university. Mr. Goodluck Jonathan, who is said to be a PhD holder hasn't made a plus to Nigeria's education sector since he became president, and like the rest crumbling infrastructure in Nigeria, the nation's tertiary institutions are pitiable eyesores. That is why most parents prefer to send their children and wards to neighboring Ghana, or abroad to be educated. The last time I was in Nigeria for more than a year, the standard of tertiary education has fallen to such a ludicrous level that, when you engage a university student in a meaningful conversation, you're at quandary to make out their level of comprehension and rhetoric. Many colleges and universities in North America now doubt the worth of university graduates from Nigerian universities. This is sad. This is why its major news that Pastor Daniel Olukoya of Mountain and Fire Miracles Ministries, Lagos should be commended for giving out scholarships worth $250,000 to distinguished graduates who excelled in his church. Such act of generosity toward educational development should be commended to rich Nigerians as well. Education is the major spring board to Nigeria's development. Look around you all over the world, those nations that have succeeded in building prosperity and good lives for their citizens achieved such feats through massive investment in education. Nigeria can't make it as a nation if there is not frontal attack on illiteracy. It's the way the education sector of a nation goes so the future of a nation. Sound investment on education is the bedrock of any potentially developed nation and Nigeria cannot be an exception.
=========.
The Frat Boy of North Korea wants to be a toughie, and desperate to join the Big Boys; he is hell-bent in using blackmail to be noticed by the civilized world. The overgrowth baby leader of roguish North Korea, Kim Jung-un has just updated a rule book used by his father to blackmail the world and shift attention from the debilitating poverty afflicting his hapless citizens. We've been there and have seen this scenario before and it's jaded and worn-out. The artifice didn't work in the past and it's not likely to work again this time around. During the Cold War, it was chic to espouse communism, praise the Juche philosophy of North Korea and devoured books written by Kim II-Sung which blamed all the earth's woes on capitalism and the Great Satan; the United States of America. For 70 years (1914-1984), the Russian Communists built the most repressive state on the backs of the peasants and bled the proletariat dry. History was not on their side and communism died a natural death. The remnants of this Satanic philosophy still cling to anti-capitalist rhetoric, while millions of their citizens die from poverty and oppression. They forgot that as long as the human heart is desperately wicked and the Creator-God Almighty-is disallowed in the affairs of human beings, such a society is finished, materially and spiritually.
This is the pitiable and sorry state of North Korea today. The deceptive Juche sloganeering pumped into the convoluted brains of North Koreans by Kim II Sung hasn't work. His grandson should not be allowed to bully the world anymore, and if North Korea makes the mistake of nuking South Korea, the United States of America should take out the Bully of Pyongyang and his thugs. If North Korea wants food, Kim Jung-un should ask for food for his starving and hungry citizens, but not through blackmail. The rascals in Pyongyang should be made to satisfy certain conditions spelt out by the civilized world, and until those conditions are met, North Korea should be treated for what it is: a reclusive and roguish nation worth a wide berth, rather than the world succumb to its blackmail. Kim, the game is over!
LETTERS OF THE WEEK
My dear brother that was a nice one, His anointing over you will never dry but double every day in Jesus name. Congratulations on the success of your son in the U S Marine, he's covered with the blood of Jesus and no evil shall come near him throughout his service years and all the days of his life in Jesus name---Dickson Korede, Maryland, USA.
Thank you my dear brother. Mr. Korede and I were classmates at the University of Lagos, Nigeria about thirty years ago.
==================.
Hello Moshood, God bless you brother for the article on Heaven and hell. I am proud of you and your Salvation. From, Bro. Christopher via email (Email not disclosed).
Thanks.
================.
N.B: My forthcoming book: "The Kingdom of Satan Exposed: Activities of Principalities and Demon Worship In Our World Today and Inside The World of Witchcraft, Voodoo, Warlocks and Spiritual Warfare" will be out in the summer. If you want a copy at a discount of 15 percent before the official release, please send an email to [email protected] now for more information. Thanks.
*Dr Fayemiwo is author, publisher & CEO, Alternative Lifestyle Communication, DBA and an adjunct lecturer in African History & Media Studies at the City Colleges of Chicago in Illinois, USA.
Disclaimer:

"The views/contents expressed in this article are the sole responsibility of

The Christian Walk

and do not necessarily reflect those of The Nigerian Voice. The Nigerian Voice will not be responsible or liable for any inaccurate or incorrect statements contained in this article."
Articles by The Christian Walk