SUB-REGIONAL MEETING OF EXPERTS IN BANJUL ON EDUCATION OF GIRLS AND OTHER VULNERABLE CHILDREN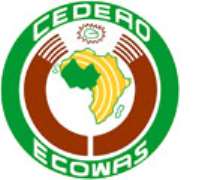 BANJUL, Gambia, April 15, 2013/African Press Organization (APO)/ -- A meeting of regional experts on education of girls and other vulnerable children is scheduled to take place in Banjul from 16 to 19 of April 2013 under the auspices of the ECOWAS Girls' education Programme.
The program is part of ECOWAS' efforts to promote universal access to quality education and training opportunities as well as harmonize admission criteria into educational and training institutes in member states.
The ECOWAS Girls' education Programme is designed to strengthen the operational capacities of national structures for the promotion of girls' education by improving access, retention and completion.
The Banjul forum will also propose a mechanism for enhancing the inclusion of children, who account for more than half of the population of school age children, into formal education for the timely realization of EFA and MDG goals.
This third meeting will document Member States report on policies, programmes, initiatives and activities for education of the girl child and other vulnerable children. The expected outcome of the meeting will be incorporated in the ECOWAS priority programme of Education of Girls and other vulnerable children.
The document will be used for advocacy, sensitization and resource mobilization within the frame work of MDG and EFA goals and the African Union plan of action for the second decade of education 2006-2015.
The conclave will also provide Member States and partners the opportunity to share experiences and best practices on the ongoing and completed educational programmes and activities in the region.
It will also help to chart the way forward towards achieving the MDG and Education for All goals as well as the A U Decade of education for Africa by 2015. ECOWAS is adopting multi-sectoral approaches to the plight of girls, women and other vulnerable groups in order to raise living standards, ensure economic growth and contribute to the progress and development of the African Continent.
Education experts, representatives of Member States and development partners will attend the four day forum.