IMF Recognizes the Federal Government of Somalia After 22-year Interval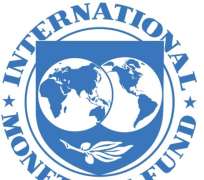 MOGADISHU, Somalia, April 15, 2013/African Press Organization (APO)/ -- The International Monetary Fund (IMF) today recognized the Federal Government of Somalia, headed by President Hassan Sheikh Mohamud, paving the way for the resumption of relations after a 22-year interval. The decision is consistent with broad international support and recognition of the Federal Government. Recognition of the government allows the IMF to offer Somalia technical assistance and policy advice.
Somalia, an IMF member since August 1962, has been in a state of civil war since the early 1990s, and there was no government with which the Fund could deal. In September 2012, a new Federal Government of Somalia, led by Federal President Hassan Sheikh Mohamud, took office. The new administration has since enjoyed considerable support, including from the United Nations, the African Union, the European Union, the Organization of Islamic Cooperation, and many IMF member countries. Somalia is currently ineligible to borrow from the Fund due to its outstanding arrears, which currently amount to SDR 233.8 million (about US$352 million).