THE AFRICAN UNION WELCOMES THE OUTCOMES OF THE SUMMIT BETWEEN PRESIDENTS OF SUDAN AND SOUTH SUDAN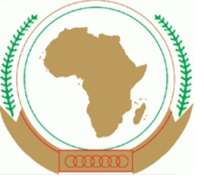 ADDIS ABABA, Ethiopia, April 15, 2013/African Press Organization (APO)/ -- The Chairperson of the Commission of the African Union (AU), Dr. Nkosazana Dlamini-Zuma, congratulates President Omar Hassan al-Bashir of Sudan and President Salva Kiir Mayardit of South Sudan for their fruitful summit meeting yesterday in Juba, South Sudan, which was a further demonstration of their commitment to foster the normalization of relations between the two countries and promote the wellbeing of their peoples.
The Chairperson of the Commission would like, in particular, to commend the two Presidents for upholding the letter and spirit of the Cooperation Agreement of 27 September 2012, and for reiterating their commitment towards the full implementation of all its nine components. In this respect, she notes with satisfaction their decision to direct all joint mechanisms and committees to accelerate their efforts, in order to enhance the relations between the two countries in all fields of cooperation.
The Chairperson of the Commission welcomes the commitment of the two Presidents to resolve the issue of Abyei, in accordance with the Implementation Matrix, as well as their decision to establish a High Ministerial Joint Committee to be chaired by the two Vice Presidents of both countries, in order to facilitate speedy decision-making regarding the enhancement of relations between the two countries.
The AU, notably through the High-Level Implementation Panel (AUHIP), will continue to support the two countries in the implementation of the agreements they have signed and towards the achievement of the overall objective of two viable States mutually supportive and at peace with one another. The Chairperson of the Commission looks forward to decisive progress in that direction, so that the two countries would concretely contribute towards the strategic goal of "one Africa for prosperity and peace".