SECRETARY-GENERAL COMMENDS JUBA MEETING BETWEEN SUDAN AND SOUTH SUDAN PRESIDENTS, URGES DIFFERENCES BE RESOLVED FOR FINAL SETTLEMENT OF ABYEI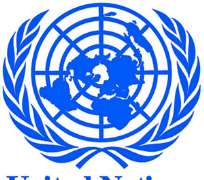 NEW YORK, April 15, 2013/African Press Organization (APO)/ -- The following statement was issued by the Spokesperson for UN Secretary-General Ban Ki-Moon:
The Secretary-General welcomes the meeting of the Presidents of Sudan and South Sudan in Juba today. He is encouraged by their constructive discussions on the implementation of the agreements they signed in Addis Ababa on 27 September 2012 and urges them to maintain this positive momentum.
The Secretary-General commends both Presidents for their decision to continue their efforts to resolve the Abyei issue in accordance with the implementation matrix. He urges them to resolve their differences regarding the final settlement of Abyei.
The Secretary-General also welcomes the resumption of oil production as an important sign of progress towards the normalization of relations between the two parties following the establishment of the Safe Demilitarised Border Zone and the operationalization of the Joint Border Verification and Monitoring Mechanism.