I want a woman I can marry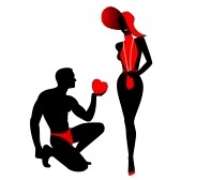 Dear Agatha,
I met my present girl after my former wife left. We had no children between us. The current lady is 27 years, while I am 49.
My problem with her is that she is most concerned about what she can get from me while she is searching for a better offer.
We rarely make love and when we do, she insists I use a condom, whereas, from the beginning she knows my desire to have a child. My request to meet with her family members next month hasn't been granted. As a matter of fact, she has refused to make a commitment to my request.
I'm a federal civil servant and live in my own house, though moderate. My problem now is I need a serious minded woman that I can conveniently live and raise a family with.
Depressed Man.
Click the link below to go to...
WITH LOVE FROM JAMAICA TO INI EDO [ PICTURES ]
Teachers Plan Mass Strike Next Session
.Cynthia's death raises questions about online friends
Storm 360 Sacks Olisa Adibua As Director