African Festa 2013 Commemorating the Fifth Tokyo International Conference on African Development (TICAD V)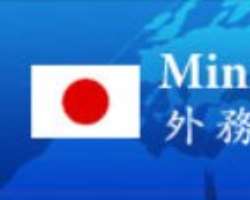 African Festa 2013 Commemorating the Fifth Tokyo International Conference on African Development (TICAD V)
TOKYO, Japan, April 12, 2013/African Press Organization (APO)/ -- The Ministry of Foreign Affairs and the City of Yokohama, with the support of African embassies in Japan and Kanagawa Prefecture (tentative), will hold African Festa 2013 on May 11 and 12 in Yokohama (Yokohama Red Brick Warehouse).
African Festa has been held every year since 1999 by the Ministry of Foreign Affairs to encourage Japanese citizens to feel an affinity for Africa, as well as to deepen understanding towards Africa. The Festa is scheduled to include a variety of events, such as a stage where you can enjoy African music and dance, a food corner where you can enjoy food from African countries, and displays, etc., of African products by African embassies in Japan, NGOs and other participants.
African Festa 2013 will be held to commemorate the Fifth Tokyo International Conference on African Development (TICAD V) in particular, which will be held from June 1 to 3 in Yokohama. In addition to events for deepening understanding towards Africa, the relationship between Japan and Africa and the importance of that relationship will also be introduced through this Festa.
[Reference 1] Events at African Festa 2013
(1) A live concert performance by Mr. Bil Aka Kora (a musician from Burkina Faso) and others.
(2) Introductions of African culture, tourist attractions and products by African embassies in Japan.
(3) Presentations on activities and displays of African products by NGOs, university students, private companies, etc.
(4) Corners where you can experience African culture, musical instruments, clothing and more firsthand.
(5) A food corner where you can enjoy food from African countries.