Li Keqiang Meets with Zambian President Sata, Agreeing to Carry forward the Traditional Friendship and Open up New Prospects of China-Zambia Cooperation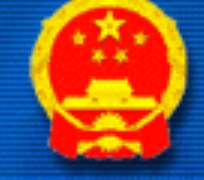 BEIJING, China, April 12, 2013/African Press Organization (APO)/ -- On April 10, 2013, Premier Li Keqiang met with Zambian President Michael Chilufya Sata at the Great Hall of the People.
Li said China and Zambia are old friends and good friends. Since the establishment of diplomatic ties nearly half a century ago, both sides have treated each with mutual respect and equality and carried out close cooperation. Currently, China-Zambia cooperation is facing new opportunities for development and China is ready to work with Zambia to strengthen the political guidance and overall planning. He urged both sides to further increase mutual trust and provide political safeguards for cooperation. The two sides should expand trade exchanges and deepen investment and financing cooperation based on their respective economic policy and development strategy, said Li, pledging to give play to the leading and exemplary role of key projects. China is ready to promote technology transfer and personnel training for Zambia in a bid to increase local employment, enhance the country's capacity for self and diversified development and improve people's livelihood. The premier expressed his hope that Zambia could guarantee the legal rights of Chinese enterprises.
Li pointed out that the strengthening of China-Africa friendship and cooperation is an important cornerstone of China's foreign policy. The Chinese side is willing to work with Africa to open up new prospects of cooperation with practical actions.
Sata, for his part, voiced appreciation for China's help and support in recent years, saying his country firmly sticks to the one-China policy and is willing to further strengthen bilateral cooperation in economy, trade, agriculture, aviation and tourism. Chinese companies in Zambia have helped the country expand employment and exports, he said. Zambia welcomes investment from more Chinese firms and welcomes more Chinese citizens to travel to the country.