Google Submits Formal Concessions To EU In Antitrust Case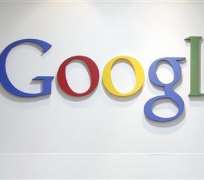 Google has formally submitted a package of concessions to European Union competition regulators, signaling that the world's No. 1 search engine may be able to settle a two-year antitrust investigation without a fine.
Google first offered proposals at the end of January following a spate of complaints from rivals such as Microsoft that triggered the European Commission's investigation in November 2010.
But the company, which has a market share of over 80 percent in Europe's Internet search market according to research firm comScore, has now made a formal offer of concessions after discussions with the EU antitrust authority.
"In the last few weeks, the Commission completed its preliminary assessment formally setting out its concerns. On this basis, Google then made a formal submission of commitments to the Commission," said Antoine Colombani, the Commission's spokesman on competition policy.
"We are now preparing the launch of a market test to seek feedback from market players, including complainants, on these commitment proposals," he said, declining to provide details.
People familiar with the matter have previously told Reuters that Google has offered to label its own services in search results to differentiate them from rival services, and also to impose fewer restrictions on advertisers.
The market test is critical to determine whether regulators accept Google's concessions or demand more.
Frustrated by the slow pace of the Commission's investigation, rivals such as British price comparison site Foundem, U.S. online sites Expedia and TripAdvisor, and German publishers have already urged tougher action.
REUTERS