IMF Regional Technical Assistance Center for East Africa Scales Up Activities; External Evaluation Commends Very Strong Performance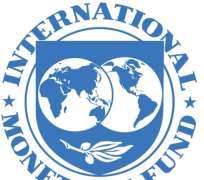 NAIROBI, Kenya, April 11, 2013/African Press Organization (APO)/ -- The International Monetary Fund (IMF) Regional Technical Assistance Center for East Africa (East AFRITAC) has scaled up its support for member countries over the past year and continues to deliver high-quality capacity building that is relevant and effective. East AFRITAC's Steering Committee met in Naivasha, Kenya, during April 9–10, 2013 to review recent activities, endorse the work plan for the financial year to April 2014 (FY 2014), and discuss an external evaluation of the Center's work. Officials from six of the seven member countries attended, 1 together with representatives of some donors (Canada, Germany, and Switzerland) and IMF staff.
Professor Njuguna Ndung'u, Governor of the Central Bank of Kenya (CBK) opened the meeting, commending the overall track record of East AFRITAC and its contributions to the achievements of its member countries in building their institutional capacity and implementing effective reforms. He highlighted the critical support of East AFRITAC in Kenya's implementation of recent public financial management reforms that followed the adoption of a new constitution, and East AFRITAC's role in CBK's successful implementation of consolidated bank supervision. He praised the Center's flexibility and demand-driven approach, and looked forward to further effective contributions in helping member countries face new challenges.
At the conclusion of the meeting, Dr. Geoffrey Mwau, Economic Secretary of the National Treasury of Kenya and Chairperson of East AFRITAC's Steering Committee, and Xavier Maret, the Center Coordinator, made the following joint statement:
"The Steering Committee members expressed satisfaction with the scaling up of East AFRITAC's capacity building activities and the successful execution of the work plan in FY 2013 (May 1, 2012–April 30, 2013). They commended East AFRITAC for the results that have been achieved and for the progress in strengthening donor coordination, outreach, and dissemination of technical assistance (TA) advice. Milestones achieved in FY 2013 include the effective implementation of consolidated bank supervision and passing of a new public financial act in Kenya, updates in national accounts methodologies and price indexes in several member countries, and the introduction of high-frequency indicators of economic activities in Rwanda and Uganda. Further steps have been achieved in restructuring and modernizing tax administrations, strengthening cash management, implementing program-based budgeting, and improving public finance reporting across the region. East AFRITAC's regional workshops focused on frontier issues, such as mobile payments, and TA activities were complemented by courses run by the IMF's Institute for Capacity Development on monetary and exchange rate policy and economics of monetary integration.
"The Steering Committee welcomed progress in the implementation of a results-based management framework and acknowledged the challenges faced by East AFRITAC in scaling up further its activities, such as turnover of resident advisors which needs to be addressed to enhance effectiveness, the need for further strengthening of collaboration with member countries, and management of short-term experts. The Steering Committee provided guidance in addressing these challenges and making further progress in results-based management. It also emphasized the critical importance of enhanced support to member countries in the area of statistics. Member countries acknowledged that they needed to play their role more effectively to enhance East AFRITAC's overall performance.
"The Steering Committee endorsed the work plan for FY 2014, which reflects continuity and follow up activities for many ongoing TA projects, as well as new projects, such as implementation of individual capital requirements for banks under the Basel II framework.
"Following a presentation of the key findings and recommendations of the external evaluation of East AFRITAC, the Steering Committee welcomed the very strong evaluation results and progress in relevance, effectiveness, efficiency and sustainability achieved since the previous evaluation in 2008. The Center has effectively built on the achievements of previous phases and delivered 'technical assistance that is of excellent quality, high relevance and strongly owned by its member countries.' A number of ongoing initiatives, such as the introduction of results-based management, are viewed as important means to strengthen East AFRITAC's effectiveness by enabling better definition and planning of activities, as well as improved tracking of results. The Steering Committee discussed the recommendations aimed at maintaining the strong performance of the Center."
Background
East AFRITAC, located in Dar es Salaam, Tanzania, is one of eight regional IMF technical assistance centers around the world and serves Eritrea, Ethiopia, Kenya, Malawi, Rwanda, Tanzania and Uganda. It provides capacity-building assistance in core areas of expertise of the International Monetary Fund such as: revenue administration; public financial management; macro-fiscal analysis; financial sector regulation; monetary policy and operations; and economic and financial statistics. Its Steering Committee, composed of the member countries, the IMF and representatives of the donors, oversees and provides guidance on the Center's operations.