Commissioner Lamamra meets Mr. Mark Simmonds, the UK Minister for Africa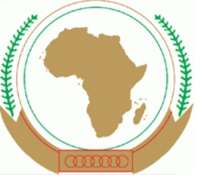 ADDIS ABABA, Ethiopia, April 11, 2013/African Press Organization (APO)/ -- Ambassador Ramtane Lamamra, Commissioner for Peace and Security, met with Mr. Mark Simmonds, the UK's Foreign and Commonwealth Office Minister for Africa.
The two diplomats discussed, among other pertinent issues, preparations for the London Conference on Somalia slated for 7 May 2013, and to which Mr. Simmonds invited the African Union Commission to participate at the highest level.
Still on Somalia, the two underscored the importance of the urgency to reform, restructure and empower the Somalia national security forces, correctional and justice institutions, a foundation that will enable the Federal Government to extend its authority throughout the country, deliver services and undertake political and constitutional reforms to consolidate the sovereignty and territorial integrity of the state. In this regard, they called for full and coordinated international engagement with Somalia, recognizing the facilitation role the African Union could play in this endeavor.
Furthermore, the parties exchanged views on the current developments in Mali and emphasized that a sustainable political solution should be actively pursued within the Malian Institutions. They have also valued the progress in the security situation and in the deployment of AFISMA.