19th Anniversary of the Genocide in Rwanda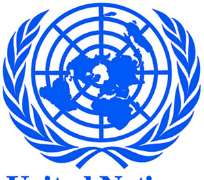 NAIROBI, Kenya, April 10, 2013/African Press Organization (APO)/ -- 19th Anniversary of the Genocide in Rwanda
What : 19th Anniversary of the Genocide in Rwanda
Who : H.E. Ms Yamina Karitanyi, High Commissioner of the Republic of Rwanda
Ms. Sahle-Work Zewde UNON Director-General
Dr. Wandia Njoya, Daystar University
When : Thursday 11 April at 10.00 am
Where : Conference Room 2
The United Nations Information Centre (UNIC) in collaboration with the Rwanda Embassy, wishes to invite members of the press to the 19 Anniversary of the Genocide in Rwanda even at the United Nations Complex, Gigiri.
Background:
Every April, the UN commemorates the 1994 genocide in Rwanda, where more than 800,000 Tutsis and moderate Hutus are estimated to have been killed over a period of 100 days, starting on 7 April. This year, the 19th commemoration, is geared towards remembering the victims and raising awareness for the survivors who continue to confront multiple challenges. ( For more information please see attached)
The UN Information Centre has engaged University and Secondary School students to participate in this commemoration by submitting pieces of art work and essays on "How they would imagine a country where there is NO conflict"
The two-hour programme will include the opening of the exhibition by the Rwanda High Commissioner, followed by a briefing in Conference Room 2 on the lessons learnt on the Genocide and concludes with screening of the video on the genocide. (Detail in attached programme)
The Media is kindly invited to attend and cover the event.