EU High Representative Catherine Ashton hosts conference on Women's Leadership in the Sahel Region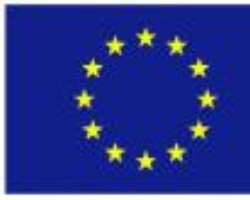 EU High Representative Catherine Ashton hosts conference on Women's Leadership in the Sahel Region
BRUSSELS, Kingdom of Belgium, April 10, 2013/African Press Organization (APO)/ -- A High-Level Conference on Women's Leadership in the Sahel Region was held today in Brussels.
The event brought together 40 women, civil society leaders of several generations, peace and
security experts, peace activists, government officials and gender equality advocates from the Sahel
region. Members of the European Parliament, African and European Ambassadors, senior officials
from the African Union, the Economic Community of West African States (ECOWAS), the
European Union and the United Nations participated in the event. They heard directly from the
crisis-affected women from the Sahel region their views and recommendations on women's
economic empowerment and political participation, and their role in peace and recovery.
Following the conference, High Representative Catherine Ashton said:
"All over the world where women prosper, societies prosper; where women suffer, so do the
societies they live in. This is also true for the Sahel and this is why we met today to listen to women
leaders from this region, where both African and international efforts are crucial to bring a
solution to the crisis.
"Today's discussions helped shape a common vision on how we can empower women to help
political stability and economic prosperity in the Sahel. It is an important step towards the High
Level Donor's Conference on Development in Mali which the EU, France and Mali will convene on
15 May in Brussels."