IMF Executive Board Completes Second Review Under the Extended Credit Facility Arrangement for Malawi and Approves US$19.6 Million Disbursement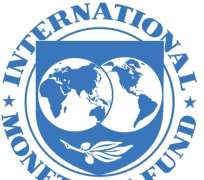 LILONGWE, Malawi, April 9, 2013/African Press Organization (APO)/ -- The Executive Board of the International Monetary Fund (IMF) today completed the second review of Malawi's economic performance under a program supported by the Extended Credit Facility (ECF) arrangement. The Board's decision enables the immediate disbursement of an amount equivalent to SDR 13.02 million (about US$19.6 million), bringing total disbursements under the arrangement to an amount equivalent to SDR39.06 million (about US$58.7 million).
The three-year ECF arrangement for Malawi in the total amount of SDR 104.1 million (about US$156.2 million) was approved on July 23, 2012 (see Press Release 12/273).
Following the Board's discussion, Mr. David Lipton, First Deputy Managing Director and Acting Chair, issued the following statement:
"Malawi's performance under the Fund-supported program has been commendable despite a difficult environment. The policy reforms have begun to yield positive results, including increased availability of foreign exchange. The government also successfully rolled out its social protection programs.
"Continued tight monetary policy and fiscal restraint are needed to contain aggregate demand, stabilize the exchange rate and prices, and boost international reserves. The Reserve Bank of Malawi (RBM) is committed to maintaining a tight monetary stance until inflation pressures recede. The fiscal authorities are also committed to implementing prudent policies in the run up to the 2014 general elections. In particular, the FY2013/14 budget will include measures to offset the impact of recent wage increases on the budget. The authorities are also pursuing reforms to broaden the tax base, improve revenue administration, and exercise greater control over expenditures.
"It will be important to safeguard the stability of the financial system. The RBM is strengthening its oversight of banks and is assessing the true financial condition of all banks with a view to enforcing prudential regulations. It has also enhanced its monitoring of banks that have continued to have difficulty meeting liquidity requirements.
"The authorities are making progress in implementing structural reforms to enhance the country's competitiveness and exports. They are committed to removing regulatory hurdles to doing business in Malawi."