Austria concludes investment protection agreement with Nigeria / First official visit of a Nigerian Foreign Minister to Austria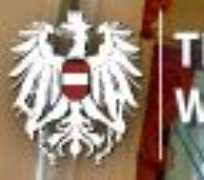 VIENNA, Austria, April 8, 2013/African Press Organization (APO)/ -- Austrian Foreign Minister Michael Spindelegger and Olugbenga Ashiru, the first Nigerian Foreign Minister to pay an official visit to Austria, signed an investment protection agreement between Austria and Nigeria today. "My visit to Nigeria last June introduced new momentum to our bilateral relations. After the readmission agreement has been signed, the agreement on investment protection helps to put our economic cooperation on a new, more solid foundation. This is an important step that will make the involvement of Austrian companies in a country with huge economic potential easier", Spindelegger said after the signing of the agreement that will offer better protection of future Austrian investors in Nigeria. "Austrian companies wish to increase their presence on the Nigerian market, but to reach this goal, legal certainty and predictable framework conditions are required. The agreement that we have concluded today will help Austrian businesses in becoming established in Sub-Saharan Africa", the Vice-Chancellor continued.
Nigeria is Austria's second most important foreign trade partner, behind South Africa, in Sub-Saharan Africa, and is one of the fastest growing economies in the world. Austrian exports to Nigeria – mainly machinery and fabrics (lace from Vorarlberg) – increased by 8.8 percent in 2012. While the export of crude oil is the country's most important source of income, the growth of the economy is traditionally based on the non-petrol sector, in particular services, the building sector, banking, trade and tourism. In their meeting, the two foreign ministers focused mainly on legal issues, human rights and topics of interreligious and interethnic dialogue in addition to the promotion of the economic interests of both countries.