Canada responds to flooding in Namibia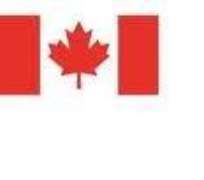 OTTAWA, Canada, April 8, 2013/African Press Organization (APO)/ -- Immediate, life-saving assistance will reach approximately 11,000 people affected by flooding in the Caprivi region of Namibia because Canada is a caring neighbour, announced the Honourable Julian Fantino, Minister of International Cooperation. Canada is providing support for water and sanitation, as well as shelter and basic household items for displaced populations.
"Canada's humanitarian support is a tangible expression of the best of Canadian values," said Minister Fantino. "We are ensuring that families affected by this crisis are receiving the immediate emergency support they need."
Economic Action Plan 2013 (EAP2013) reaffirms Canada's commitment to humanitarian work such as this support for the people of Namibia. As announced in EAP2013, the new Department of Foreign Affairs, Trade and Development will maintain the mandate of poverty alleviation and humanitarian assistance.
"Canada's humanitarian assistance plays a vital role in improving the lives of those most in need around the world," Minister Fantino said. "Canada leaves no one behind and will continue to monitor the situation to ensure humanitarian needs in Namibia are met."
Heavy rains have led to record-high water levels in the Zambezi River, causing flooding and, to date, forcing approximately 2,500 families from their homes. This number is expected to grow as the rains continue. The flooding has destroyed homes, local infrastructure, including health clinics, and crops.
Canada is providing support to approximately 11,000 flood-affected people over the next four months by ensuring their emergency needs are being met, including access to water and sanitation, shelter materials, and non-food items (such as jerry cans and kitchen kits), through the International Federation of Red Cross and Red Crescent Societies.