South Sudan: Tens of thousands continue to suffer the effects of violence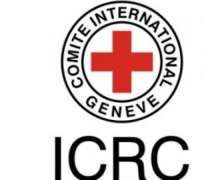 GENEVA, Switzerland, April 5, 2013/African Press Organization (APO)/ -- Violence has forced thousands of people to abandon their homes in several remote areas over the past few months. The ICRC has recently provided them with vital aid. In Jonglei state, it has distributed fishing tackle to 12,000 needy residents and displaced people.
In some of South Sudan's remotest areas, such as Jonglei, in the eastern part of the country, Malakal, Manyo and Renk counties in Upper Nile State and Jaac in Northern Bahr El Ghazal State, in the north, violence has forced entire communities to abandon their homes and belongings, and prevented them from carrying out the activities they need to survive.
"The upheaval this causes for the people displaced and for the communities that host them is massive," said Melker Mabeck, head of the ICRC's delegation in South Sudan. "Finding clean water, a meal or shelter becomes extremely difficult in places where basic resources are already very scarce in normal times."
In Jonglei, the ICRC has distributed fishing tackle to help 12,000 needy residents and displaced people in and around Pibor and Gumuruk, the two main towns in Pibor county. A combination of heavy seasonal flooding and armed violence has taken its toll on these communities, for whom river and pond fishing is an important source of food. "Access to land has been severely affected, while food prices have shot up, making it difficult for people to buy what they need to survive," explained Mr Mabeck.
The fishing equipment is lightweight and portable, meaning it can be easily carried if people need to move for their own security, which many have been obliged to do in the recent past.
ICRC water engineers have repaired four broken water hand pumps in Pibor town, where an ICRC surgical team has been stationed for more than 3 weeks to treat those wounded in clashes in the surrounding area.
Food and water shortages in other areas
Poor harvests, food shortages and the lack of security have plagued the lives of many communities in other parts of South Sudan. On the west bank of the Nile north of Malakal, accessible mainly by boat, the ICRC is currently distributing aid to approximately 25,000 people. The support, which varies from family to family, includes food, farming tools, seed, fishing kits and household items. "The support we are providing farmers comes just before the rainy season, which is when crops are sown," said Ana Gerlin Hernandez, the ICRC's relief coordinator.
Sporadic bouts of armed violence over the last 12 months in and around Aweil North county, in Northern Bahr-El-Ghazal, have caused thousands to flee their homes in three successive waves, the latest being in December 2012. Many people have reached Jaac, also in Aweil North, putting strain on the town's drinking water supply and creating a degree of tension between the displaced people and their host community. The ICRC has repaired 23 hand pumps in or near the town since the start of 2013 to boost supplies of clean water.
A new field presence close to the northern border
Last month, the ICRC opened a new sub-delegation in the city of Bentiu, close to South Sudan's northern border, from where it will address the humanitarian needs of communities throughout volatile Unity state. The ICRC is repairing water hand pumps throughout the rural county of Pariang. "In remote areas like Pariang, a broken hand pump can mean adding an extra hour or two onto the daily walk to collect water," said Marc Suchet, the ICRC's water and habitat coordinator.
Since opening the sub-delegation, the ICRC has also visited people detained in Bentiu prison. In South Sudan, the ICRC visits detainees in many places to monitor the conditions in which they are held and the treatment they receive, and to support the authorities in their efforts to adhere to international standards. The ICRC provides the detaining authorities with supplies to help them implement its confidential recommendations.