IOM Trains Djibouti Officials in Counter Trafficking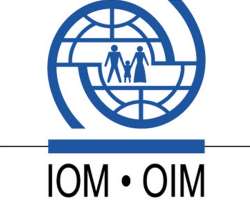 IOM Trains Djibouti Officials in Counter Trafficking
GENEVA, Switzerland, April 5, 2013/African Press Organization (APO)/ -- IOM and the Djiboutian Public Prosecutor in charge of trafficking issues this week trained a group of 75 officers from Djibouti's national police, gendarmerie and coast guard in combating human trafficking.
The course, supported by the Government of Japan and IOM's Development Fund, is part of an on-going effort launched in 2010 to enhance the capacity of local authorities to address the challenges posed by piracy, smuggling and trafficking of migrants in the Horn of Africa.
"The perception used to be was that irregular migrants were travelling willingly from their country of origin to the Gulf States and Europe. But increasingly migrants, in particular women, are being held by smugglers against their will, abused and exploited. This needs to be addressed urgently," said IOM Djibouti Chief of Mission Bakary Doumbia.
IOM plans to release a new assessment of trafficking in Djibouti later this month.