Statement by the Minister for Foreign Affairs of Japan on the Election in Kenya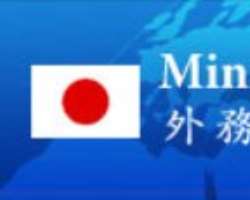 Statement by the Minister for Foreign Affairs of Japan on the Election in Kenya
TOKYO, Japan, April 4, 2013/African Press Organization (APO)/ -- Japan congratulates the Republic of Kenya and its people on the peaceful conduct of the first election held under the new constitution.
Japan highly commends the largely peaceful conduct of the voting and counting process as well as the finalization of the results through a legal process under the constitution. Japan congratulates President-elect Uhuru Kenyatta and all those elected to office and commends Raila Odinga for accepting the Supreme Court's decision.
Japan expects that, under the new President, the Government of Kenya will further enhance its political, economic and social developments by implementing various reforms such as decentralization and strengthening of the legislative and judiciary body as stipulated under the new constitution. Japan also expects Kenya to enhance national reconciliation and abide by various international obligations as expressed by President-elect himself and continue to contribute to the stability of the region.
Japan will continue to support these efforts taken by Kenya and will work to further develop our traditionally friendly and cooperative relationship.