THE AFRICAN UNION COMMISSION WELCOMES THE ADOPTION OF THE ARMS TRADE TREATY BY THE UNITED NATIONS GENERAL ASSEMBLY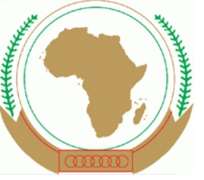 ADDIS ABABA, Ethiopia, April 4, 2013/African Press Organization (APO)/ -- The Chairperson of the Commission of the African Union (AU), Dr Nkosazana Dlamini‐Zuma, welcomes the adoption, on 2 April 2013,of an Arms Trade Treaty (ATT) by the United Nations General Assembly, following two diplomatic conferences, held in July 2012 and March 2013 respectively, which could not reach consensus on a final text for the ATT.
The Chairperson of the Commission stresses that the vote by the General Assembly will greatly assist in setting high common standards for the international trade in conventional
arms, thereby contributing to the efforts aimed at promoting peace, security and stability in Africa and a safer world. She further stresses that the ATT is in line with the objectives of the African Common Position as elaborated by a meeting of experts of Member States held in Lomé, Togo, in September 2011, and subsequently supported by the Assembly of the Union, at its 20thOrdinary Session, held in Addis Ababa, in January 2013. It should be recalled that the Assembly encouraged Member States to make use of the Common Position to advance Africa's interests during the Final UN Conference on the ATT in March 2013.
The Chairperson of the Commission urges AU Member States to speedily ratify the ATT and fully implement the commitments contained therein. She reiterates the Commission's determination to extend the necessary support to Member States in this respect and to work with relevant international stakeholders towards the attainment of the objectives of the ATT.