FG Reassures On Vision 20:2020,Says Goals Attainable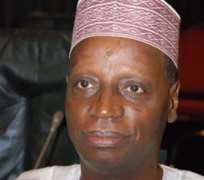 SAN FRANCISCO, April 03, (THEWILL) – The Federal Government, Wednesday, reassured that its plan to make Nigeria one of the top 20 countries in the world with quality economic growth substantiated by a solid Gross Domestic Product (GDP) is possible within the targeted period.
Rising from the weekly Federal Executive Council (FEC), Minister of National Planning, Shamsudeen Usman, who gave the reassurance, told State House Correspondents after the meeting presided over by President Goodluck Jonathan, that the actualisation of the Vision is realisable as its implementation had been subjected to professional assessment, the report of which , according to him, was being prepared and will soon be submitted to the council for enlarged deliberation.
Shamsudeen, who was flanked at the media briefing by Minister of information , Labaran Maku, and that of Sports, Bolaji Abdullahi, Usman, said his ministry put forward the on-going review of the Key Performance Indicators (KPIs) by ministries in line the performance contract signed by all the Ministers with President Jonathan last August .
According to the minister, Nigeria was number 44 in terms of GDP before conceiving the Vision 3030 goal but today , the country is number 39, stressing that the vision does not mean the country will be one of the best economies in the world at the envisaged period.
"We feel quite satisfied today that so far more than three quarters of the Ministers have presented their performance appraisals and that for the first time, government is being accountable to Nigerians and many Minister are turning the performance report into an annual report.
"We have made progress in some areas and we have not made impact in some others Not in how many hospitals or roads but how those projects have affected lives. We have produced the 2011 reports indicating the progress we have made and the 2012 reports will come before the end of June, 2013," he said, noting that there is better coordi nation of development programme.
He disclosed that government was working very closely with the states having gone round all the 36 states on GDP and other issues.
"For 2012, we saw that everything is being reformed making the administration more orderly. The National Planning Ministry has placed this government on a better pedestal to enable it perform better than it was with previous administration. "