BofA Settles For $165 Million With Credit Union Regulator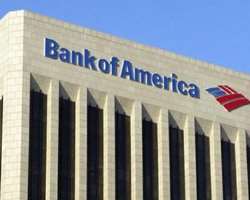 Bank of America Corp (BAC.N) agreed to pay $165 million to settle charges by the U.S. credit union regulator involving sales of mortgage-backed securities to corporate credit unions that have since failed, the regulator said on Tuesday.
The bank and certain subsidiaries entered into the settlement, the National Credit Union Administration said. The agency did not release settlement papers and declined to provide additional details about the deal.
The regulator previously indicated it objected to a proposed $8.5 billion settlement between Bank of America and investors in the toxic securities. On Friday it withdrew its notice of intent to object to that settlement, which is awaiting approval in New York state court, but did not provide a reason for the change.
Separately, the regulator has filed 10 lawsuits against banks - including units of JPMorgan Chase & Co (JPM.N), Barclays (BARC.L), Credit Suisse (CSGN.VX), Goldman Sachs (GS.N) and Royal Bank of Scotland (RBS.L) - over mortgage-backed securities they allegedly sold to corporate credit unions that later collapsed due to losses on the securities.
The regulator has settled similar claims against Citigroup (C.N), Deutsche Bank (DBKGn.DE) and HSBC (HSBA.L) for around $170 million.
Bank of America did not admit fault as part of the settlement, the credit union regulator said.
REUTERS