Readout of the Secretary-General's phone conversations with President-Elect Uhuru Kenyatta and Prime Minister Raila Odinga of Kenya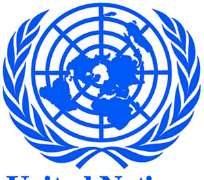 NEW YORK, April 1, 2013/African Press Organization (APO)/ -- The Secretary-General spoke by phone with Uhuru Kenyatta to express congratulations on his election as President of Kenya.
The Secretary-General also spoke to Prime Minister Raila Odinga. He commends the Prime Minister's participation in the process and his acceptance of the outcome following the decision of the Supreme court.
The Secretary-General reiterates his congratulations to the people of Kenya on the holding of peaceful, credible elections that should strengthen Kenya's democracy and its unity. He urges that continued calm and a peaceful atmosphere prevail.
The Secretary-General wishes the newly-elected government and people of Kenya every success in meeting the many challenges and opportunities facing Kenya. The United Nations pledges its strong support.