Andoakaa, Kazure, Tokunbo Removed & Reassigned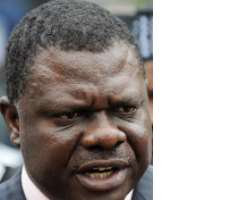 Huhuonline.com understands that Nigeria's controversial minister of Justice Michael kasse Andokaa has been removed from his position by acting president Goodluck Jonathan. His replacement is Kayode Tokunboh, Minsister of Labour and productivity. Mr. Andoakaa has been reassigned to ministry of special duties, While Ibrahim Kazure, the incumbent minister of special duties and former ambassador to the kingdom of Saudi Arabia was redeployed to Labour ministry.
Though no reason was given for Andoakaa removal, sources told that Andoakaa had become part of the problem. His conducts were unbecoming of a chief law enforcement officer of the federation. Specifically, our source who elected anonymity, said Andoakaa openly solicited bribe money from white collar criminals, and subverted many criminal proceedings. However sources within the ministry of justice told our correspondent that Andoakaa may have been the first of many casualties of the handover drama.
Nevertheless, in what may be described as the greatest act of two-facedness.,Turai Yar`adua, who for the past seventy eight days had served as the unelected defacto president of the federal republic of Nigeria has caved, huhuonline.com learnt that tearful Hajia Turai Yar`adua recently called Patience Goodluck, the wife of the acting president, and pleaded with her to help protect her (Turai) and her family.
|
Article source