Anambra State Government Opens Condolence Register for Prof. Chinua Achebe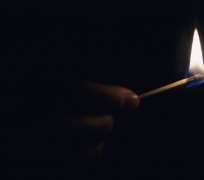 Anambra State Government has announced the opening of condolence register for Prof. Chinua Achebe at the Conference Hall of the Government House and the Anambra State liaison offices in Abuja and Lagos.
In a release signed by the Secretary to the State Government, Mr. Oseloka Obaze, he noted that the Deputy Governor, Mr. Emeka Sibeudu gave the directives yesterday to offer opportunities to Nigerians to sign their condolences for a man regarded as one of the finest minds the world has known
Mr. Obaze said that in line with the policy of the State Government of celebrating the best from Anambra as worthy role models, unlike in the past when the State celebrated mediocrity and criminality, that Governor Peter Obi left for the USA on Saturday to commiserate and confer with the Achebe's family and is due back to the country tomorrow.
On the role Anambra State would play, Mr. Obaze said that Achebe was one of the people that brought honor to Nigeria and Africa, and until his demise remained "an unrepentant social conscience of Nigeria" and as such would not, both in life and death, be circumscribed to Anambra State.