WEST AFRICA SET TO ADOPT REGION WIDE COMMON EXTERNAL TARIFF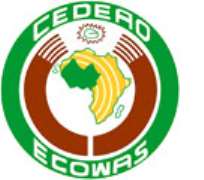 ABUJA, Nigeria, March 21, 2013/African Press Organization (APO)/ -- West Africa is on the verge of history with the impending adoption of a region wide Common External Tariff (CET) that has salutary implications for the ECOWAS integration project and responds to the2006 decision of regional leaders for such a common external tax regime.
Although five years behind the deadline by regional leaders, the ECOWAS Commissioner for Trade, Customs, Industry, Mines, Free Movement and Tourism, Mr. Hamid Ahmed said the new tariff regime would contribute to strengthening regional integration as the region proceeds to a customs union.
The Commissioner spoke at the official opening of a two-day meeting of the Trade, Customs and Free movement Technical committee in Praia, Cape Verde on 19th March 2013. He listed the seven draft texts developed to facilitate the implementation of the ECOWAS Common External Tariff.
The implication of the directive of regional leaders, the Commissioner said, is that seven ECOWAS Member States had to migrate to the new bands already applicable in countries of the West African Economic and Monetary Union (UEMOA), which would also strengthen partnership between both organisations.
The five band tariff regime, which has been the subject of extensive intra community negotiations and consultations, is based on the existing CET applicable in the eight-member UEMOA countries
Opening the meeting, the Deputy Minister of External Relations for Cape Verde, Mr. Jose Luis Rocha stressed the need for regional solidarity in confronting the challenges of implementing the new CET which will facilitate regional integration and the markets of Member States.
He also spoke about the ongoing negotiation of the Economic Partnership Agreement (EPA) with the European Union for a free trade area of both regions which is intended to ensure that trade relations between them are driven by World Trade Organisation (WTO) compatible rules.
The minister commended the ECOWAS and UEMOA Commissions for allowing the country to host the meeting along with others to agree the CET and discuss agree a regional position in the EPA, particularly over the outstanding issues such as market access and the EPADP. He said that Member States will have to reform their tax regimes to cope with the challenges of implementing the EPA and the new CET.
During the meeting, the experts will not only consider the draft CET for the region but also the draft regulations on highly taxed inputs, customs evaluation and regional integration community levy to replace the existing community levy for funding the activities of the Commission and institutions of the Community.
The report of the experts will be considered on Wednesday, 20th March 2013 by regional Ministers of Finance who will review their proposals for a harmonized regional CET.