CPS as Panacea for Pension Scam: Delta State Example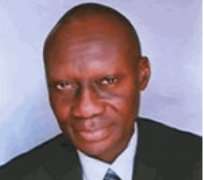 Last week, I wrote a piece titled "Maina Mania" where I discussed the pending issues concerning Alhaji Dr. Abdulrasheed Maina, who was the Chairman of the Presidential Pension Reform Task Force. I also referenced my August 2012 article on the potential fraud of our Contributory Pension Scheme (CPS) under the Pension Reform Act of 2004. That particular article was titled "Contributory Pension Scheme or Scam?" Please see Pointer, People's Monthly & Nigerianvoice.com for the full text of these articles or my blogs on Google, Facebook, Twitter or LinkedIn, using @profatawa. Both articles elicited many comments, including a direct telephone call from a Director in a particular office, who properly "schooled" me on Pensions.
Also, last year, I was the Director of Research & Development to a South Eastern State Governor in the Pension Reform Office. In that capacity, I tried to assist them, among other things, to implement the Contributory Pension Scheme (CPS) under the Pension Reform Act 2004, including ensuring that their Senior Citizens were catered for properly. It was a task overwrought with obstacles. Coincidentally, our reference point was Delta State, which we visited several times to see how the State had implemented the CPS.
It is important to demarcate the two types of Pension schemes known in Nigeria. The old scheme (with some retirees still collecting pensions under it) is known as "Pay-As-You-Go." One major drawback of the Pay-As-You-Go" scheme is the weakness of data generation and analysis, coupled with the absence of budgetary and regulatory provisions. In fact, it is easier to have ghost workers under the old scheme. In other words, it is plausible to believe Alhaji Maina when he claimed to have eliminated several ghost pensioners. As I stated in my last article "Alhaji Maina had declared before the Senate committee that he had successfully eliminated many ghost workers, but also complained about a cabal of many people going after him to jeopardize his work. Alhaji Maina also recently stated that he was afraid for his life and that he was being hunted because he refused to pay N3 billion bribe." This begs the question whether those opposed to CPS may be benefiting from the old scheme and are worried that Alhaji Maina wanted to remove food from their table.
The current pension scheme is CPS, under which the employers with 50 or more workers make a minimum mandatory contribution of 7.5%, while the employee also contributes a minimum matching 7.5%. Under CPS, it is almost impossible to have the "Maina-type" of pension scam because the money is deducted at source and domiciled with Pension Fund Custodians (PFC) and thereafter transparently administered and invested by Pension Fund Administrators (PFA). Delta State has 16 approved PFAs and four approved PFCs. The entire CPS is ICT driven and at any time, the employer knows how much it has contributed and the employee knows the monthly or periodic balance.
Recently, there was an informative and educative training workshop organized by the National Pension Commission (PenCom) Abuja for the staff of the Bureaus of State and Local Government Pension in Asaba. The workshop, which started on Tuesday, March 12, 2013 and ended on March 14, 2013, was declared open by the Delta State Head of Service, Sir. Okey Ofili. In his welcome address, the Head of Service stated that, "In Delta State, we have taken the bull by the horn with the domestication of the contributory Pension Scheme Law in the State and we have gone ahead to make payment of benefits to our retirees under the Contributory Pension Scheme."
One other hidden benefit of the CPS is that it encourages savings. According to Sir Ofili, "The Contributory Pension Scheme intends to encourage the habit of savings among workers and workers are encouraged to save more than the 7 ½ % provided in the law as their contribution to the scheme."
The Head of Service, Sir Okey Ofili added that the, "CPS needs a lot of political will to succeed." My own research showed that His Excellency, Governor Emmanuel Eweta Uduaghan, CON has shown this political will. Under Delta State law, two Bureau of Pensions have been created under the Governor's office. They are the State Bureau of Pensions and the Local Government Bureau of Pensions, both of which are supervised by the Head of Service. The local Government Pension Bureau handles workers in the local govt councils & primary schools, white the State counterpart handles the other civil servants in the state. What the governor of Delta State did is to set an example for other states. For example, Delta State goes beyond the required 7.5% and contributes 10% monthly. Kudos goes to the governor who has also supported the two Bureaus with a significant amount of funds and vehicles. In fact, of all the 11 States in the South-South and South East, Delta State is the only one implementing the CPS and paying retirees under it. Therefore, I was surprised to discover that PenCom established its zonal office in Calabar, Cross River State, a State that has yet to implement the CPS. This was clearly an unfair move and I am not sure what informed the decision.
In a recent conversation with the Secretary to the State Government (SSG), Comrade Ovuozourie Macaulay, his comment on Delta State's positive efforts in CPS was that "His Excellency has always been concerned about the welfare of Deltans including their life after retirement."
Please note that objectively CPS is not without its challenges. These include making sure the scheme is adequately funded, ensuring the retirement benefits are not smaller than would have been received under the Pay-As-You-Go scheme and that the benefits will be extended past ten (10) years after retirement. Delta State is already tackling these challenges.
Delta has clearly set an example for the rest of the States in the federation, especially those in the South-South and South-East. Let us follow the leader and use CPS as a panacea for pension scams.
Prof Alex O. Atawa-Akpodiete is an author, Computer Scientist, Educator, Consultant, lawyer, Political Analyst, Public affair analyst & Social commentator. He has a Doctorate degree in Jurisprudence from the US. He has lectured Law, Ethics and Security & Intelligence Studies at the University level here in Nigeria and US. He also writes for a state daily newspaper & national monthly journal. He currently divides his time between Nigeria and USA where he runs a PR and an international capacity-building firm ATAWA GROUP. Contact him on 08138391661 or [email protected] He is also on Facebook and Twitter.
Disclaimer:

"The views/contents expressed in this article are the sole responsibility of

Prof. Alex O. Atawa Akpodiete, Esq.

and do not necessarily reflect those of The Nigerian Voice. The Nigerian Voice will not be responsible or liable for any inaccurate or incorrect statements contained in this article."
Articles by Prof. Alex O. Atawa Akpodiete, Esq.