Zaki Biam Victims Reject N8B Settlement Deal Between FG, Benue Government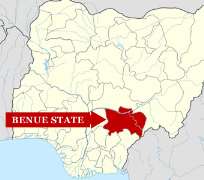 SAN FRANCISCO, March 14, (THEWILL) - The N8 billion purported deal entered between the federal government and the Benue State government following the invasion and unlawful killings of indigenes of Zaki Biam by Nigerian soldiers some years ago has been rejected by the victims.
The victims who stormed the Federal High Court in Abuja Thursday, have demanded the full payment of the N41. 8 billion naira judgment awarded in their favour by a Federal High Court in 2007.
Addressing judicial correspondents, the victims' lawyer, Messrs Sebastian Hon, SAN and Chris Alashi said that the Benue State government was not a party to the suit and that there was no legal basis to discuss the settlement of the case with the state.
The lawyers said: "We hereby state categorically that whatever settlement the Federal Government and the Benue State Government have reached is not binding on our clients who reject same without the slightest equivocation.
"Our clients were neither consulted nor did they consent to the terms of that so called settlement.
"The intentions and actions of the Benue State Government, which we concede may have been for good purposes, are with respect not binding on our clients," the lawyers said.
Two of the victims had their hands chopped off while the private parts of two others were severed by the irate soldiers.
The victims said that the entire Tiv nation would not accept a penny less from the judgment debt of N41.8 billion naira awarded over six years ago in their favour.
Over 14, 000 were Plaintiffs in the matter. Some of them died before the case was concluded.
They called on President Goodluck Jonathan to direct all relevant agencies of the Federal Government to as a matter of utmost urgency take step to satisfy the judgment debt of N41.8 billion.
THEWILL recalls that a Federal High Court had in 2007 made a garnishee decree absolute that the Federal Government should pay the entire judgment sum within 10 days.