MINNA TO HOST NATIONAL DISCOURSE ON CORRUPTION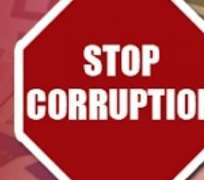 Come Thursday 14th March, 2013, Prof. Bolaji Akinyemi would lead a theme of Nigerian Scholars like Sanusi Lamido Sanusi, Sheikh Abdallah, Kabiru Mato, Segun Adeniyi, Hakeem Baba Ahmed, Prof. Chidi odinkalu, and numerous state governors, traditional rulers to Minna to brainstorm on issues of indiscipline, corruption and disregard for rules and regulations in Nigeria. The special guest of honour is Sultan Saad Abubakar. The event is a collaboration between Niger State Government and National Planning commission.
Nigeria is a dynamic society yearning for an ordered and a civilized atmosphere for the much needed growth and development. Despite all the institutional structures put in place to enhance these desires, the country is still in a state of flux.
But for any meaningful progress to take place, there must be a collective resolve to surrender the goals of the human rights to an atomized state with all the obligations and responsibilities. This holds the truism that people's existence is rooted in the adherence to some rules and regulations
There is no doubt that Nigeria needs changes in people's attitudinal behavior. Such changes must be deep, meaningful and must provide positive response to the country's rules and regulations. But often most people misunderstand government and it motives for enacting rules and regulations. Ignorance therefore becomes the bedrock for the disregard to these rules and regulations.
Perhaps the best starting point should have been to distinguish between what constitutes a law and, rules and regulations. These two concepts are often juxtaposed by lay men. While a law is an enforceable edict with the police as enforceable agent, rules and regulations are associated with codes of conduct which tell how things should be done. The glaring differences are the consequences associated with the breaking of the provisions.
However, rules and regulations are guides to the way people behave in any given society.They are a body of enacted or customary rules that are recognized by a community as binding. It is this binding force that makes it distinctive. In other words, any established custom with a binding force later becomes a law.
It could be perceived as a set of abstract rules that regulate the behavior of individuals or groups in a society. These rules and regulations are codified and shielded by institutional backing.
No matter the definition given to the concept of rules and regulations, the common aim is to regulate human behavior in any society. These body of rules are also enacted to re-condition and create a better attitude of the people for a tenuous relationship between an accepted social morality and a wider social
ideal.

Further more, rules and regulations are so designed in order to emphasize the need for orderliness and stability as a fundamental pre-requite for human existence, or for the preservation of an existing order. Above all, it is to initiate changes both within and, to revolutionalize other social values.
But on why people have disregard for rules and regulations protend some mixed feelings. This is moreso that there are some basic assumptions that are inherent to all human beings. One is that human beings are prone to breaching existing laws or rules and regulations. For instance, there is the thinking in human beings to get away with any thing or deviant behaviours when those in authority are not watching. It could also be when enforcement is lax or when fear of getting caught is absent, people who seeming appear as law abiding may feel embothered to do what otherwise what they would not do.
Also, some people disregard rules and regulation because they feel driven by force of circumstances to do what they would not do. However some do so to bring about what they perceive as solutions to hardships and injustice. This is corroborated by an old adage that everyone has his price. This translates to the fact that every good person is ever willing to violate an existing rules and regulations. Someone may appear amiable under normal circumstances but suddenly undergoes a personality change especially when material gain in
involved.

Another force that propels peoples' disregard for rules and regulations lies with the law enforcement agents charged with the responsibility to enforce the provisions therein. Its critics, rightly or wrongly, describes their performances as 'corrupt'. That they are not only honest in thoughts but dishonest in deeds.
They are no role models for the obedience to enacted rules and regulations.
There are incidences where violators of rules and regulations get away unpunished. This seems to inspire ordinary citizens to break rules and regulations. This aids the psychological import that all human beings are susceptical to wrong thinking. The implication is that every day the human mind is infested with
countless suggestions and temptations to do wrong. Even if the wrong is carried out, this is often cheered and glorified.
There is the need for the operation capacity to coincide with the condition that necessitate enactment of rules and regulations. So from the inception, the rules may seem to be designed more as a show piece rather than functional instrument. Hence, the impression often created is that some people are above
the law. When this impression is thus created, other people would begin to perceive the provisions as something that must be breached.
The most potent reason for disobeying rules and regulations is that core values are consciously not included in the school curriculum. If education means anything, it should be geared towards the development of a person's character and personality. It is the man that matters. Most society's deviant behavior is rooted in the absence of the real philosophy of education. The need for values and attitudinal changes as expressed in the National Philosophy of Education remain vague and open to different interpretations. What then is the right type of value? This holds that the absence of a true Nigerian Philosophy of Education has been producing a hybrid of Euro-American thinking about reality,
knowledge and values.

However, the fear of sanction is not the only motive for obeying rules and regulations in this country. This is because many people obey because they see other people do it. Some other obey because they may gain from doing so. What ever is the reason for obeying rules and regulations, the enforcement should be carried out in such a way that would elicit obedience from any body.
In addition, the society for whom the set of rules and regulations are enacted for must be fully aware of its existence. They should also know the sanctions that may be imposed on culprits. Adequate knowledge of expectations and responsibilities of every member of the society must be expressed for these rules to be obeyed.
Our legal system could be subjected to periodic review or reform and tailored within the dynamics of our society and that which can initiate changes in our values and ethics. In other words, rules and regulations should be enacted to coincide with the changing circumstances in the society.
Generally, there is no doubt 1hat we are associated with several attitudinal problems which must be addressed. But we are too diffident. There is no sign of understanding that we are relevant to the fate of this country. We all must strive to see that we comply and obey enacted rules and regulations.
It is the hope that the Nigeria of today and that of the future could only be built with due regard to rules and regulations that would bring about an ordered society, stability and social progress. And this can only be achieved through a well-defined Nigerian philosophy of education where the right values
would be inculcated to our wards.
Written By Tunde Olaniran

Disclaimer:

"The views/contents expressed in this article are the sole responsibility of

thewillnigeria.com

and do not necessarily reflect those of The Nigerian Voice. The Nigerian Voice will not be responsible or liable for any inaccurate or incorrect statements contained in this article."
Articles by thewillnigeria.com