Statement by the spokesperson of EU High Representative Catherine Ashton on the Mogadishu Appeals Court verdict on a Somali rape case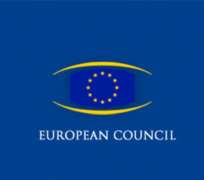 BRUSSELS, Kingdom of Belgium, March 6, 2013/African Press Organization (APO)/ -- The spokesperson of Catherine Ashton, High Representative of the Union for Foreign Affairs and
Security Policy and Vice President of the Commission, issued the following statement today:
"The High Representative welcomes the decision of the Mogadishu Appeals Court to acquit a woman convicted in February for insulting the Government on the basis of allegations that she was raped by state security forces. This represents a step forward in assuring due legal process. Victims of sexual violence must be assured of the state's protection, dignified treatment and access to justice.
However, the High Representative regrets that the sentence of journalist Abdiaziz Abdnur Ibrahim was upheld and is concerned about the lack of clarity of the legal basis of the ruling. Journalists must be able to provide independent information in Somalia, without fear of arrest, violence or intimidation. The EU supports Prime Minister Shirdon's call to guarantee the freedom of expression in Somalia as a fundamental human right and as a cornerstone of a free and democratic society.
The High Representative will follow the case closely and will continue to raise this issue with the Somali authorities."