Blackout At Lagos Int'l Airport Forces Emirates To Divert Flight To Lome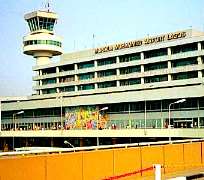 SAN FRANCISCO, March 05, (THEWILL) – It was a narrow escape for the passengers and crew members aboard an Emirates Flight EK781, an Airbus A340-500 from Dubai, United Aab Emirates (UAE), Monday night, at the Murtala Mohammed International Airport (MMIA) Lagos, as what would have been a fatal landing was quickly aborted.
Electricity supply at the airport had suddenly gone off as the aircraft scheduled to land at 7.44pm was about to touch down with its tyres already rolled down for landing and the passengers ready for the final exercise .
The pilot was left with no choice than to abort the landing on realising that the runway was in total darkness and the rain falling heavily. And after hovering around the airport for about 20 minutes without any sign of the light being restored, the flight was diverted to Lome, the Togolese capital, where it landed safely as it awaited instructions on the electricity situation from Lagos.
The plane eventually returned to MMIA Lagos at about 11pm and landed safely only for the airport to be thrown into total darkness again few minutes after the landing.
Airport sources told THEWILL that foreign carriers faced severe delays following an earlier blackout that lasted for about two hours with severe delays at the immigration desk with untold hardship and danger to the passengers.