Leading Property, Mortgage Firms, Construction Companies across Nigeria set for 2013 ASO Housing EXCO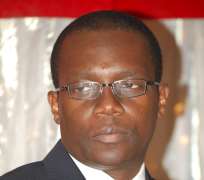 Major names in the Nigeria's housing industry and mortgage financing have been confirmed as Gold and Diamond sponsors at the forthcoming 3rd ASO Housing Exhibition and Conference (EXCO) slated for April 11, 12 and 13, at the International Conference Centre (ICC) Abuja.
These organisations include: System Property Development Consortium, a multi lateral construction firm, founded to meet the growing need for environmentally responsive and economic designs and project management in the Nigerian Construction Industry. The firm offers comprehensive consultancy services to all sectors of developers in the Construction Industry.
ASO Investment Development Company (AIDC) limited. This is a fully integrated property Development and Management Company that specializes in the procurement and development of Property Assets in Nigeria with emphasis in and around Abuja for residential and commercial purposes,
Brains & Hammers Property Limited was established 10 years ago. It has become one of the fastest growing real estate firms in Nigeria with a focus on the mid luxury range. The company renders personalized service that is unmatched anywhere in the Nigerian real estate industry. Their primary business is to deliver unique, beautiful, yet highly functional buildings that are truly value for money – the perfect mix of superior design, exquisite craftsmanship and price – investments that grow stakeholder value over time
Other confirmed participants are, Abuja Investments Company Limited (AICL), a leading business development and investment holding company based in the Capital City – Abuja, Nigeria. The Greater Port Harcourt City Development Authority, established by law in 2009 with a mandate to facilitate the implementation of the Greater Port Harcourt Master Plan and build the New City.
Federal Mortgage Bank of Nigeria (FMBN), charged with the mandate of encouraging the emergence and promoting the growth of viable primary mortgage institutions to service the need of housing delivery in all parts of Nigeria. They are also primarily charged with Collecting and administering the National Housing Fund in accordance with the provisions of the NHF Act.
Several other mortgage firms, construction companies, property development firms, reputable estate developers, experienced artisans, exquisite interior decorators, renowned architects, builders, painters, furniture makers and a host of others who are more than ready to provide you with all essentials in the home buying process, have also registered to feature at the three day Exhibition and Conference.
The EXCO, themed, "Achieving affordable housing delivery by creating 500,000 housing units by 2016" will see experts in the Nigerian housing sector congregate to deliberate on the challenges confronting the sector, and proffer solutions that can form policy direction for the government in its efforts at attaining the Vision 2020 Housing for all Nigerian goal. This is pertinent as it provides a significant platform which will offer an ideal overview of industry trends for affordable housing in the country.
This unique annual event is also expected to bring together experts in the Housing value chain, Mortgage Lenders, State Government Housing Corporations and authorities in Nigeria's lands and Housing sector to show case their products and services.
For variety of reasons, the event will also attracts a huge buying audience that includes property development agencies, construction lead buyers, procurement officers, International trade agencies and many enthusiastic Nigerians who have but the same underlying idea- affordable housing.
For Nigerians who are prospecting for their dream homes, the 2013 ASO Housing EXCO will provide a convenient opportunity to explore through variety of available house types, mortgage options, housing schemes plus valuable information on land titles and housing documentation.