Governor Imoke Returns After Long Vacation, Set To Resume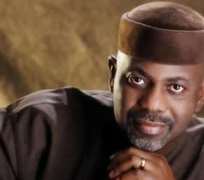 SAN FRANCISCO, March 01, (THEWILL) – Cross River State Governor, Senator Liyel Imoke is back to Nigeria after about 3 months abroad on a lengthy vacation that also afforded him the opportunity to take time off stress from governance and receive treatment for a minor health concern in the United States of America, THEWILL can exclusively report.
Imoke arrived a few minutes ago at the Murtala Muhammed International Airport, Lagos, on board a scheduled British Airways Boeing 747 carrier that landed at about 6.51pm local time.
The Governor, who had earlier transferred power to his Deputy, Mr. Efiok Cobham, before embarking on his accumulated leave, was seen disembarking from the carrier by one of THEWILL's sources at the airport.
Imoke had communicated his decision to transfer power to the State House of Assembly through a letter to the Speaker, Rt. Hon. Larry Odey.
Imoke said Cobham would act in his place for the duration of the leave in line with the provisions of the Constitution of the Federal Republic of Nigeria.
A statement from his office in December announcing his decision said, "Some 3 weeks ago His Excellency took a short break after a long hectic, and eventful year all preparatory to the start of the busy Calabar festival season. He used the opportunity to undergo medicals and in the course of so doing, was advised by his doctors to undergo further evaluation.
"Accordingly, His Excellency will be proceeding on a 2-month accumulated leave with effect from today. In line with the provisions of the constitution His Excellency, Efiok Cobham the Deputy Governor will act in his place during the period of his leave."
However, a few days after his departure to the United States, rumours hit the streets of Calabar that he had passed on from an undisclosed ailment.
But as the rumours continued to gain believers, the governor decided to put a stop to it through his Facebook page where sympathisers had posted their condolences and even get well messages.
"Gratitude for the concern, kind words and messages. I am well. Very well and in good health and spirit. One can't continuously cheat nature especially at the punishing pace we do. It's probably been eight to ten years or more without a break or a decent vacation. 

"I truly needed to take this time off. Thankfully we are unified in our approach to governance so there's continuity, which is important. Best regards, '' the Governor wrote.
Also confirming that there was no truth in the rumours on Imoke, Senate Leader, Senator Victor Ndoma-Egba, during a chat with journalists in Calabar just before the New Year said, "I met with Governor Liyel Imoke in the United States recently during a visit. He was not sick, let alone being on hospital bed as rumoured. Imoke, which I saw, was in good health contrary to the rumours in Calabar that he has passed on. We even joked about rumours of his death," Ndoma-Egba said.
Imoke was first rumoured dead after a late night accident at the hills of the Obudu Ranch and Resort in 2010 that saw him travel to the United States to seek orthopaedic help and care. His prolonged absence from the state fueled rumours of his demise.
He is expected to fly to Calabar over the weekend.