Lopatka: "Mali needs EU support in the development of democratic structures" / Participation in EU training mission for Mali strengthens Austrian commitment in the region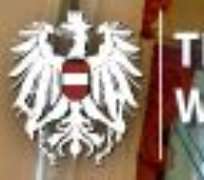 VIENNA, Austria, March 1, 2013/African Press Organization (APO)/ -- "The political dialogue with the interim government of Mali must be further intensified. This is a special challenge for the European Union, because the concern is the stability and peace of our southern neighbourhood. Free elections are the determining factor for re-establishing political stability in Mali. The date for the elections has already been fixed. A swift implementation of the roadmap and reconciliation between the north and the south of the country are the issues now", Austrian State Secretary Reinhold Lopatka said commenting on the resolution of the executive committee of the Austrian National Assembly on Austrian participation in the EU training mission for Mali.
"The creation of democratic institutions is the vital first step for assuring that other additional aid measures will be effective in Mali and the region. The EU training mission for Mali is an important component of European commitment here. The agenda for this initiative is to train the armed forces in Mali and to ensure that they are capable of re-establishing territorial control over the entire country. The maintaining of human rights can only be achieved if appropriate training is given to the army in Mali. We have given committed support in Brussels during the preparation phase for the mission to have human rights, international humanitarian law and the protection of civilians included as fixed elements of the training programme for the armed forces of Mali", the State Secretary said.
The Austrian Foreign Ministry is providing additional support to the development of institutions in the country through an increased cooperation with the Kofi Annan International Peacekeeping Training Center in Ghana. Additional training places have also been made available for Mali at the Diplomatic Academy in Vienna. "Through these measures we are bringing ourselves into the scope of the EU State Building Contract and are making a contribution to the protection of human rights and also to stability and security. We have in addition set a focus for Mali and the region in the area of humanitarian aid. We only recently increased the funds available for aid for Mali to 1.25 million euros. The deployment of an Austrian contingent within the scope of the EU training mission for Mali is thus a worthwhile and important supplement to our commitment for the region. We must not allow it to become a retreat for terrorist groups", Lopatka concluded.