Yar'adua; On Whose Mandate Was South East Governors?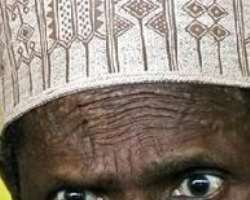 The news credited to the forum of South-East governors chaired by Anambra's Peter Obi had risen from its meeting in Enugu on Wednesday January 27, 2010 to assert that President Umaru Yar'Adua has not breached any clause in the Nigerian constitution. Nevertheless, a respected Igbo socio-cultural group, Aka Ikenga in its statement signed by its President, Sylvan Ebigwei (page 30 of Daily Independent 28/1/10, seem to have countered the stand of the governors to the appreciation of all Igbos that cut across not only in the south east but also Rivers and Delta States. This goes to show that we have wrong people in the south east governorship seats.
The so-called communiqué by the South-East governors was coming at the same date that Federal Executive Council selfishly, based on what they understood the last court pronouncement to be, averred that Yar'Adua was not incapable of performing a president. Based on a superior argument, the Senate has directed the Federal Executive Council to ensure that Yar'Adua transfers power to Jonathan.
Whereas the northern governors, the Emirs, the elder statesmen, the international community (US, UK and EU countries) are insisting that the constitution should be followed.
President Yar'Adua should listen to sound reasons and superior argument and ensure that he follows the constitution. He should not hold the nation to ransom. Nevertheless, we wish him recovery from the ailment that is with him.

Okigwe Road
Owerri, Imo State

|
Article source