Breaking News: Apga Chairman Arrested For Printing Fake Ballot Papers In Nnewi South, Anambra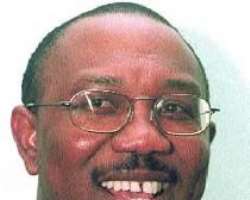 The Anambra political scene have taken a new and unsurprising turn as the electoral exercise of February 6th 2010 draws near. This is as the police in Anambra made an arrest of an APGA Chairman over the allegations of printing fake ballot papers.
Jude Okwudida, a middle aged man from Ukpo was arrested in the morning hours of today the February 2nd 2010 by police officers stationed in Anambra State. Jude Okwudida is said to be the Chairman of Ward 3 in Ukpo. He was arrested with 250 ballot papers at the print shop and is presently being held at the State CID in Awka, Anambra.
In taking with the police in Anambra, an officer speaking off the record confirmed the arrest of the APGA Chairman and his detention at the State CID. But in talking with the Police Public Relations Officer [PPRO], Emeka Chukwuemeka, it was neither confirmed or denied. Mr. Chukwuemeka told Ukpakareports.com that he had been busy all day to know whether the police had made such an arrest. He promised to have the details by tomorrow.
However, Ukpakareports.com, through sources within the SSS confirmed that the SSS had been investigating allegations of ballot printing by APGA in the various communities in Anambra. The source indicated that the printing of ballot papers to be widespread. This comes on the heels of widespread allegations of the APGA purchasing of illegal guns and fake police uniforms.
As the details of the arrest become clearer, we will publish them.
-----------
Meanwhile, in a related development, Governor Peter Obi's pioneer Chief of Staff, Chuks Iloegbunam, was this evening arrested by State Security Service operatives for being in possession of over 30 ballot boxes.
Iloegbunam, a veteran journalist, now works as the Director of Communications.
The boxes were caught in his residence in Awka, according to sources. The SSS had yet to confirm the arrest by the time of filing this report.