AMISOM troops cross over into Bay region securing Buur-Hakba -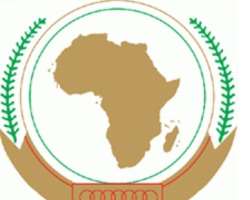 AMISOM troops cross over into Bay region securing Buur-Hakba -
MOGADISHU, Somalia, February 27, 2013/African Press Organization (APO)/ -- Somali government forces with the support of AMISOM troops have today secured Buur-Hakba town on the Afgooye - Baidoa corridor in Bay region.
This marks a significant loss for Al Shabaab as the strategic town, located 64kms east of Baidoa, was a stronghold of the Al Qaida affiliated terror group who used it as a base from which to plan attacks against Government forces and installations, AMISOM and the Somali population. They also extorted illegal revenues from the town's residents as well as others in the surrounding area.
The Special Representative of the Chairperson of the African Union Commission (SRCC) for Somalia, Ambassador Mahamet Saleh Annadif, praised the skill and courage of both the Somali and AMISOM forces, saying the eventual aim of the operation was to connect the capital, Mogadishu, to Baidoa.
"Securing the Afgooye-Baidoa road will allow for free flow of civilian traffic from Mogadishu to Baidoa which until now has been restricted. It will also facilitate the provision of much needed humanitarian assistance to the local population," he added.
The securing of this town comes days after the joint forces moved to secure other key towns in Lower Shabelle. Last week, AMISOM troops helped their Somali counterparts secure Janaale, Aw-dheegle and Barrire. A few days ago, they captured an airfield 20kms north of Jowhar.
"These operations demonstrate AMISOM's determination to support the people of Somalia as they embark on a new path of renewal and reconstruction," said Ambassador Annadif. "AMISOM will continue to help Somali security forces bring security to more areas of Somalia so that local people can live their lives and pursue their livelihoods in freedom," he added.