Press conference / Global Consulation on Governance, Post 2015| 28 Feb 2013 at Pan Africa Parliament, Gallagher Estate, Midrand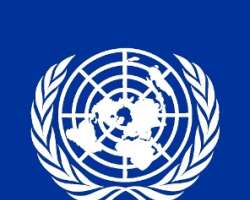 Press conference / Global Consulation on Governance, Post 2015 28 Feb 2013 at Pan Africa Parliament, Gallagher Estate, Midrand
JOHANNESBURG, South-Africa, February 27, 2013/African Press Organization (APO)/ -- Invitation to representatives of the media
WHAT
Global Consultation on Governance in the Post 2015 Development framework begins tomorrow at the Pan-African Parliament. Among the issues to be discussed is "the link between governance, accountability and development".
WHEN
Thursday 28th February 2013. Media are invited to attend Opening Session at 09H00 and Press Conference at 11H30.
WHERE
Pan-African Parliament Precincts, Gallagher Estate, Richards Drive, Midrand

WHO
Pan-African Parliament (PAP), United Nations Development Programme (UNDP), Office of the United Nations High Commissioner for Human Rights (UNHCHR).

SPEAKERS
1. Hon. Bethel Nnaemeka Amadi, President of the Pan-African Parliament.
2. Mr. Olav Kjorven, UN Assistant Secretary-General, Member of the High Level Panel on Post-2015 Process.
3. Ms. Geraldin Fraser-Moloketi, Director: Democratic Governance, UNDP.
4. Ms. Marcia Kran- Director: Research and Development, Office of High Commission for Human Rights

Journalists are invited to attend the Press Conference on Thursday 28th February 2013 and cover the event from Thursday 28th February and to Friday 1st March 2013 at the PAP Precincts.