February 28, 2013

| Egypt
Assistance by the United Nations Trust Fund for Human Security to the Project in Egypt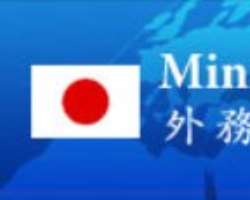 Assistance by the United Nations Trust Fund for Human Security to the Project in Egypt
TOKYO, Japan, February 27, 2013/African Press Organization (APO)/ -- Assistance by the United Nations Trust Fund for Human Security to the Project in Egypt

1. On February 7, the United Nations Trust Fund for Human Security, which was established through the initiative of the Government of Japan, decided to extend assistance totaling 4,975,080 US dollars (approximately 407 million yen) to a project entitled "Human security through inclusive socio-economic development in Upper Egypt".

2. The project is implemented by the United Nations Industrial Development Organization (UNIDO), the United Nations Entity for Gender Equality and the Empowerment of Women (UNWOMEN), the United Nations Human Settlements Programme (UNHABITAT), the International Labour Organization (ILO), and the International Organization for Migration (IOM), aiming at promoting the human security of the people in Upper-Egypt, which comprises the most severely malnourished communities nationwide, through promoting protection and empowerment of them. The activities will include the following:

— Strengthening economic security through the creation of employment opportunities by establishing facilities such as a Human Security Forum and a Human Security Fund.

— Enhancing community security and personal security by establishing a Youth Volunteer Service to empower the young people and implementing "quick impact activities" to develop communities' social capital and enhance cohesion and inclusiveness.

3. This project is expected to promote the human security of the vulnerable population in Upper-Egypt.