Coroner To Examine UK Bid To Keep Litvinenko Details Secret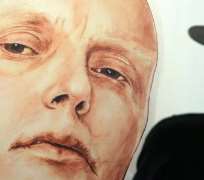 A British coroner said on Wednesday he would consider in secret sensitive information which the British government does not want made public about the death of former KGB agent Alexander Litvinenko, who was murdered in London in 2006.
Litvinenko, who had been granted British citizenship and had become a vocal critic of Russian leader Vladimir Putin, died after someone slipped polonium-210, a rare radioactive isotope, into his cup of tea at a plush London hotel.
At a pre-inquest hearing on Tuesday, lawyers for the British government argued information it held should be subject to a public interest immunity certificate, preventing disclosure which they said would seriously harm national security.
The lawyer for Litvinenko's family argued Britain was trying to hide details of his work for its MI6 intelligence service, and material which showed Russia was behind his death, because London wanted to protect lucrative Russian trade deals.
The coroner, High Court judge Robert Owen, ruled he would go ahead with considering the government's request in private, but said he would only allow material to be kept secret where that served the public interest better than disclosure.
REUTERS